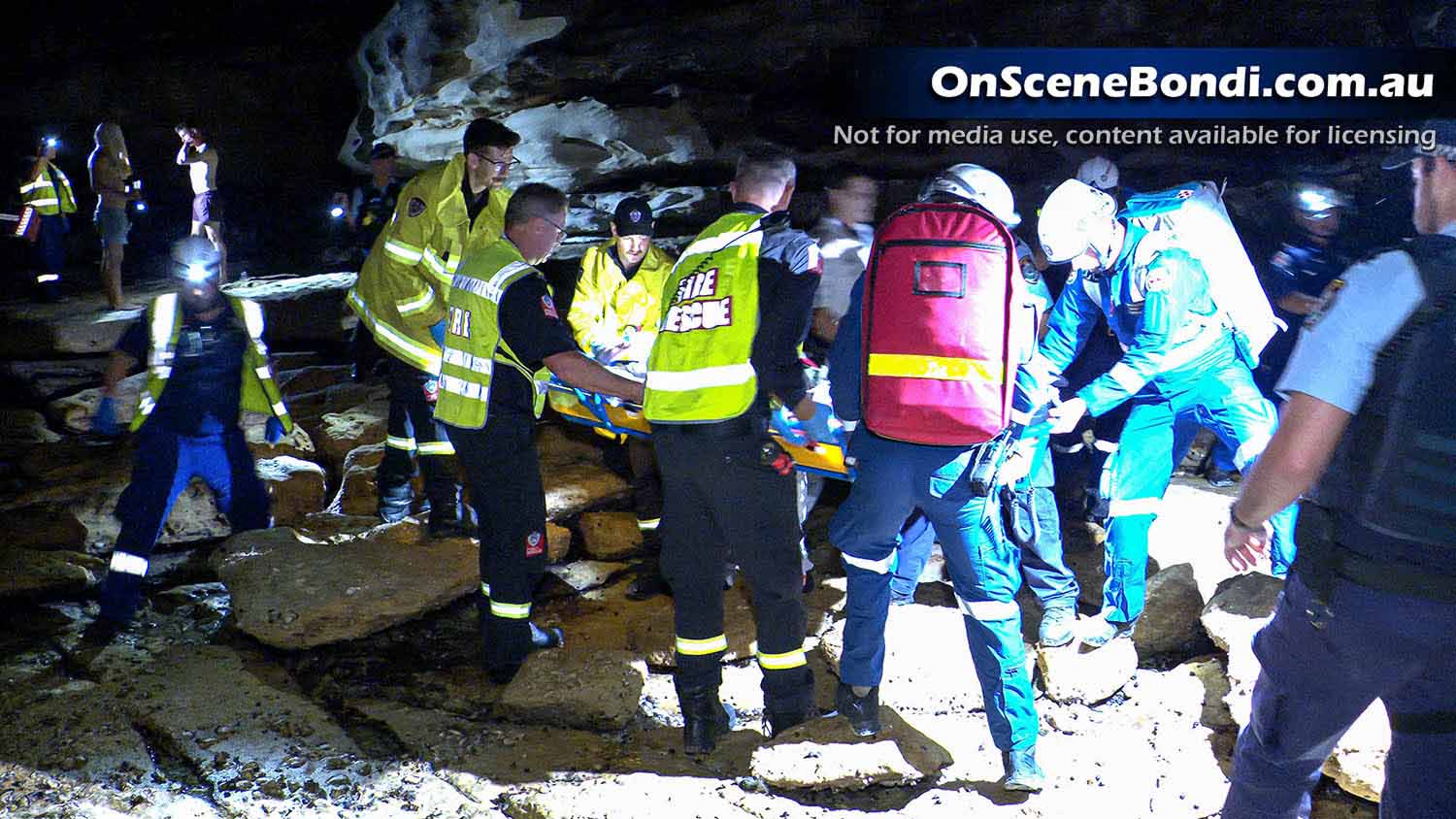 Man survives cliff fall in Vaucluse sparking major rescue
A man in his late twenties has fallen from a cliff ledge near Milk Beach in Vaucluse after losing his footing.
His friends called for help after the man fell around two and a half metres at 9.00pm, landing on rocks.
Emergency services from NSW Police, NSW Ambulance and Fire & Rescue NSW attended. A specialist medical team responded by road from Bankstown and the Aero Medical Rescue Helicopter responded via Wollongong. Water Police & Police Rescue also attended to support other ground crews.
Friends of the patient met with paramedics at Strickland House, prior to locating the man on rocks around 200 metres to the north. Initial medical assessments permitted the helicopter team to be called off, however all other resources continued due to the remote location.
The man was treated for spinal, head, torso and suspected pelvic injuries. The patient remained conscious and was transported in a stable condition to St Vincent's Hospital.