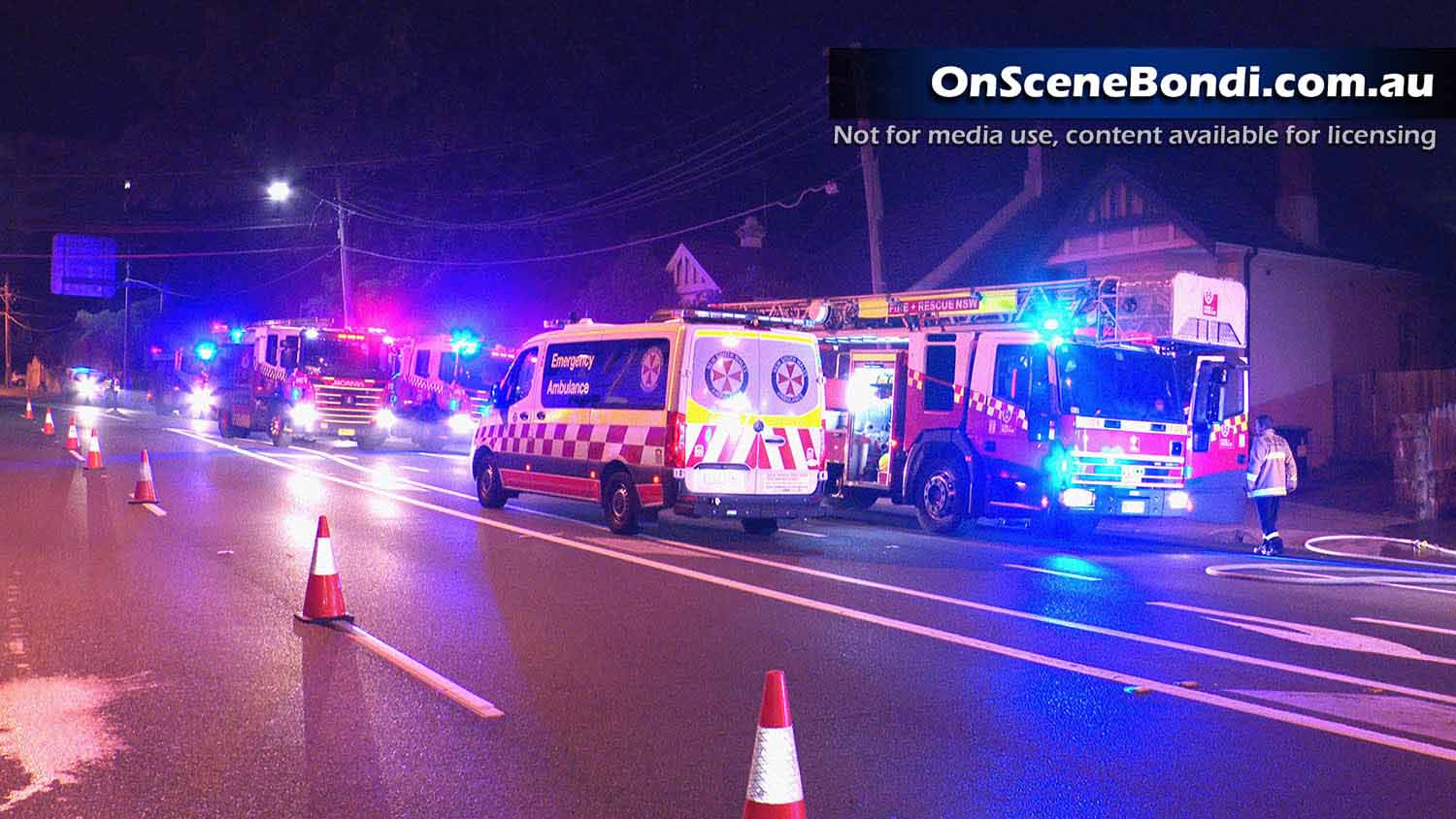 Fire fighters save home after blaze in Bondi Junction
At around 3.45am fire crews across the Eastern Suburbs responded to a house fire on Bondi Rd, Bondi Junction.
Fire fighters from Woollahra were first to arrive and called for additional assistance.
They forced entry into the property and searched for any trapped residents. No one was found inside.
Fire crews attacked the blaze within the property and prevented fire spread.
The building has been damaged by smoke, heat and fire in the rear of the property however the home was saved from major damage.
The cause is being investigated but is not believed to be suspicious.