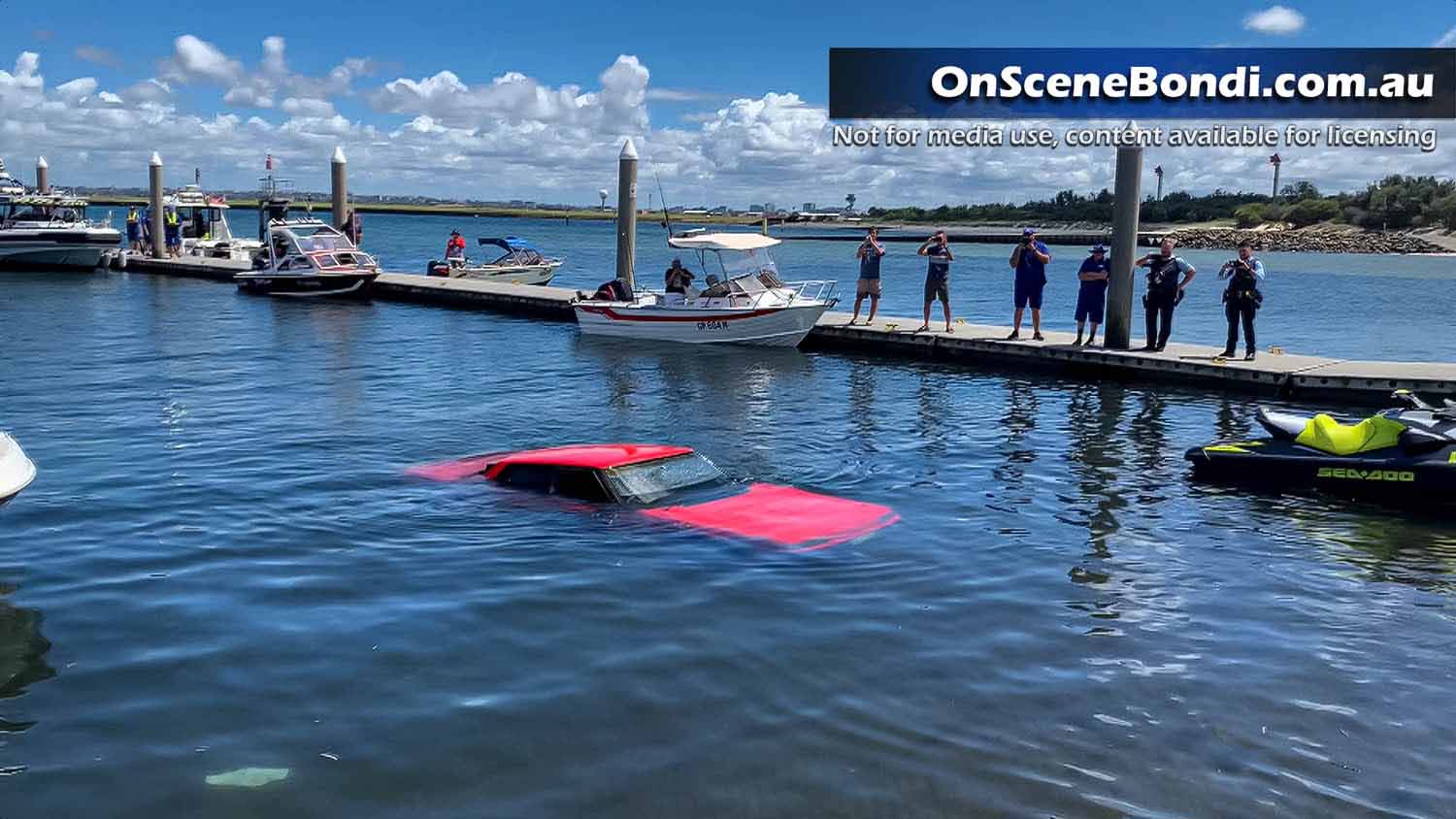 Car plunges underwater after losing traction at Botany Boat Ramp
A man has attempted to save his car from going underwater after it slipped down a boat ramp in Botany this afternoon.
The car owner said he had to drive down an extra foot to get his boat into the water, however the car lost traction and began to slip into the water.
The boat was safely deployed, however his beloved old car he had purchased 8 months earlier decided to join the boat, albeit two metres underwater.
1st Class Towing owner Darren, had to make five dive attempts to recover the car.
The car owner shared his story during an interview with OnScene Bondi.