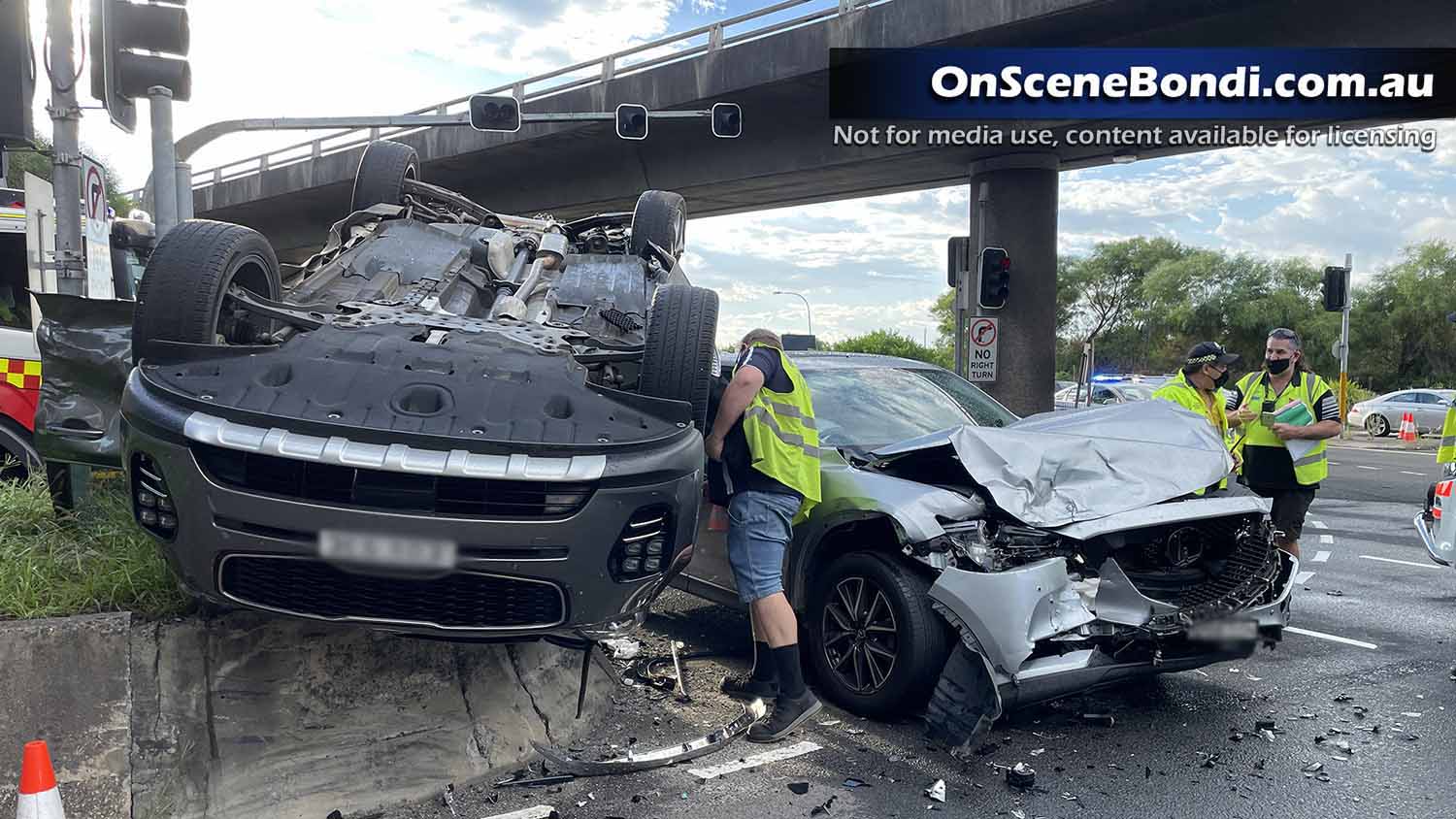 Family escape overturned car after crash in Botany
A family of three have escaped unharmed after two cars collided at 6.00pm in Botany today.
The crash occurred at the intersection of Botany Rd & Mill Pond Rd, leaving one car upside down on a raised traffic island.
Initial reports to emergency services feared multiple people were trapped in both cars.
Two adults and an infant escaped the overturned car and one person escaped the other vehicle unharmed.
The cause of crash is being investigated by Police.