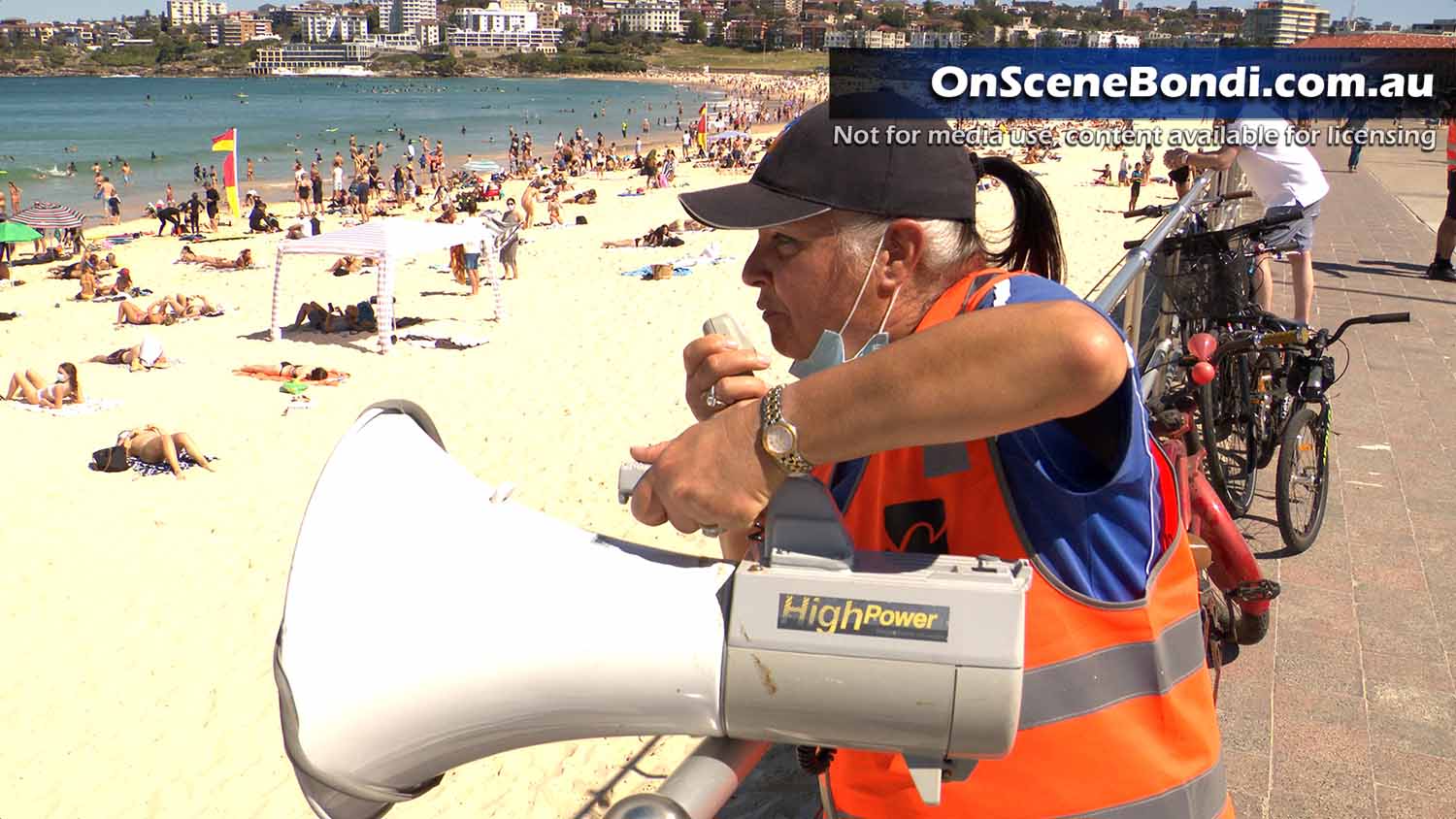 Police operation targets Bondi Beach beachgoers breaching COVID health orders
NSW Police commenced an operation on Bondi Beach at around 10.30am today in response to yesterday's crowd numbers and reports that many were not wearing masks when sun bathing.
Police swept across the beach with foot patrols and their off-road vehicle checking on sunbathers who were not wearing masks.
A number of those not wearing masks were cautioned and had their identify checked to ensure they were local to the area.,
A scurry of non-mask wearers rushed to put them on as the police line approached. Council rangers used portable loudspeaker systems to remind beachgoers of the current health orders.
Whilst many were complying with the orders, there were many who were not. When the police patrol moved through and council rangers stopped their messages new arrivals to the beach mostly ignored the current health orders.
Police are expected to continue to patrol the area and respond to calls for breaches of the public health act.
As of the 12 September, 2021 the current exemptions apply for not wearing a mask.,
A person may remove their mask if they are:
Eating or drinking
Communicating with another person who is deaf or hard of hearing
At work and the nature of the work makes the wearing of a fitted face covering a risk to the person's, or another persons' health and safety, or where clear enunciation or visibility of your mouth is essential
Asked to remove their mask for identity purposes
In an emergency situation
Doing exercise

In one of the 12 LGAs of concern a mask can be removed if you are doing strenuous exercise
In other areas of the state, a mask can be removed if doing other types of physical exercise

At a correctional centre, place of custody, or hospital
A resident at an aged care were facility
A guest in a hotel/motel room and in your room
In the process of getting married
Working alone in an office (until another person enters)
In a vehicle alone or with another person from your household.
The current regulations can be found at www.nsw.gov.au/covid-19/rules/greater-sydney