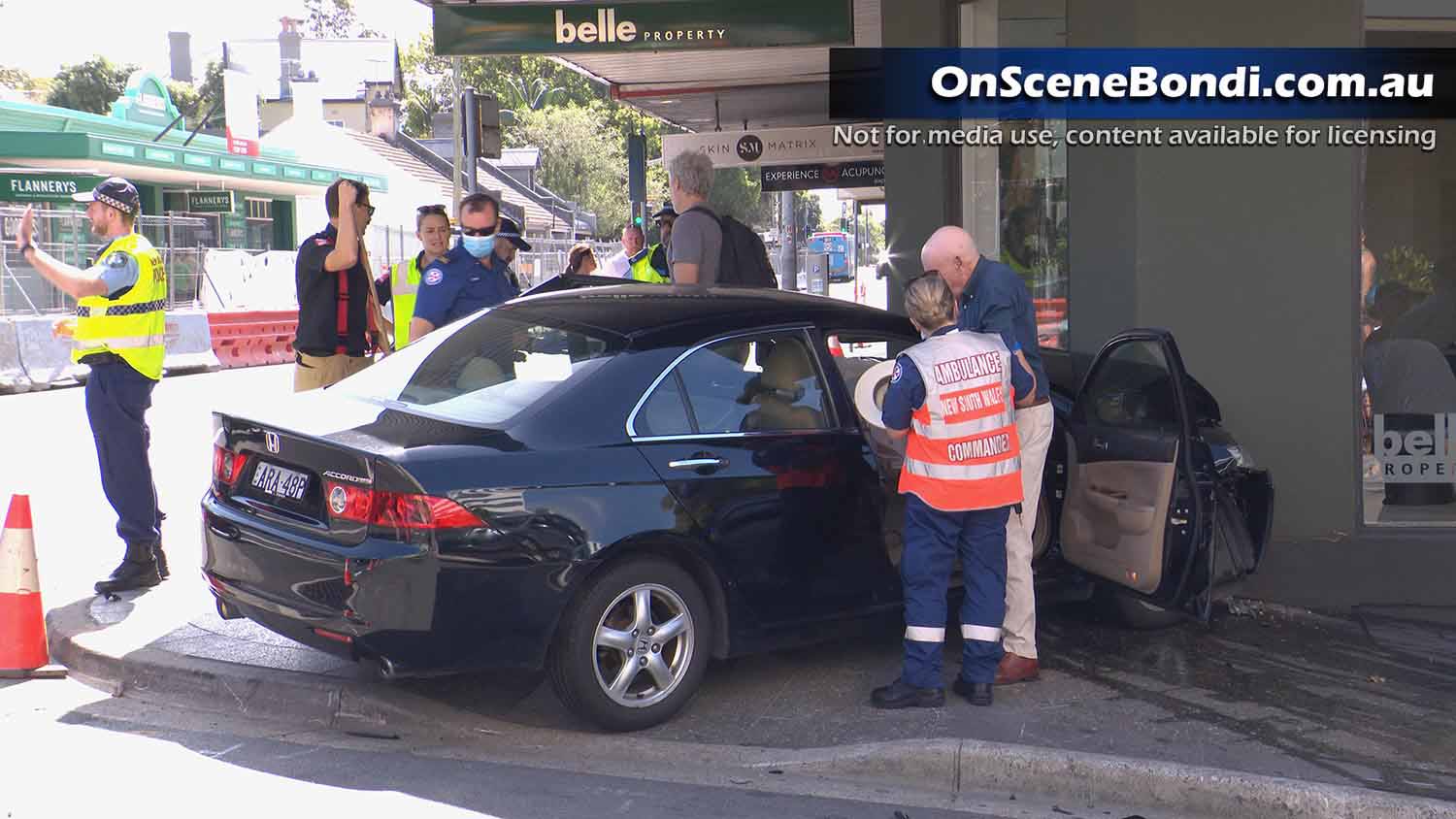 Car crashes into Bondi Junction shopfront after two car crash
A man has been transported to hospital for observation in a stable condition after a two car crash on Oxford St Bondi Junction.
At approximately 3.35pm two cars collided on the intersection on Leswell St and Oxford St sending one of the vehicles crashing into a shop front.
No pedestrians were hit in the collision. The other male driver was assessed by NSW Ambulance but did not need treatment.
NSW Police are investigating the cause.
The shopfront has sustained brickwork and glass damage in the impact.