Officers escape police car following crash in Maroubra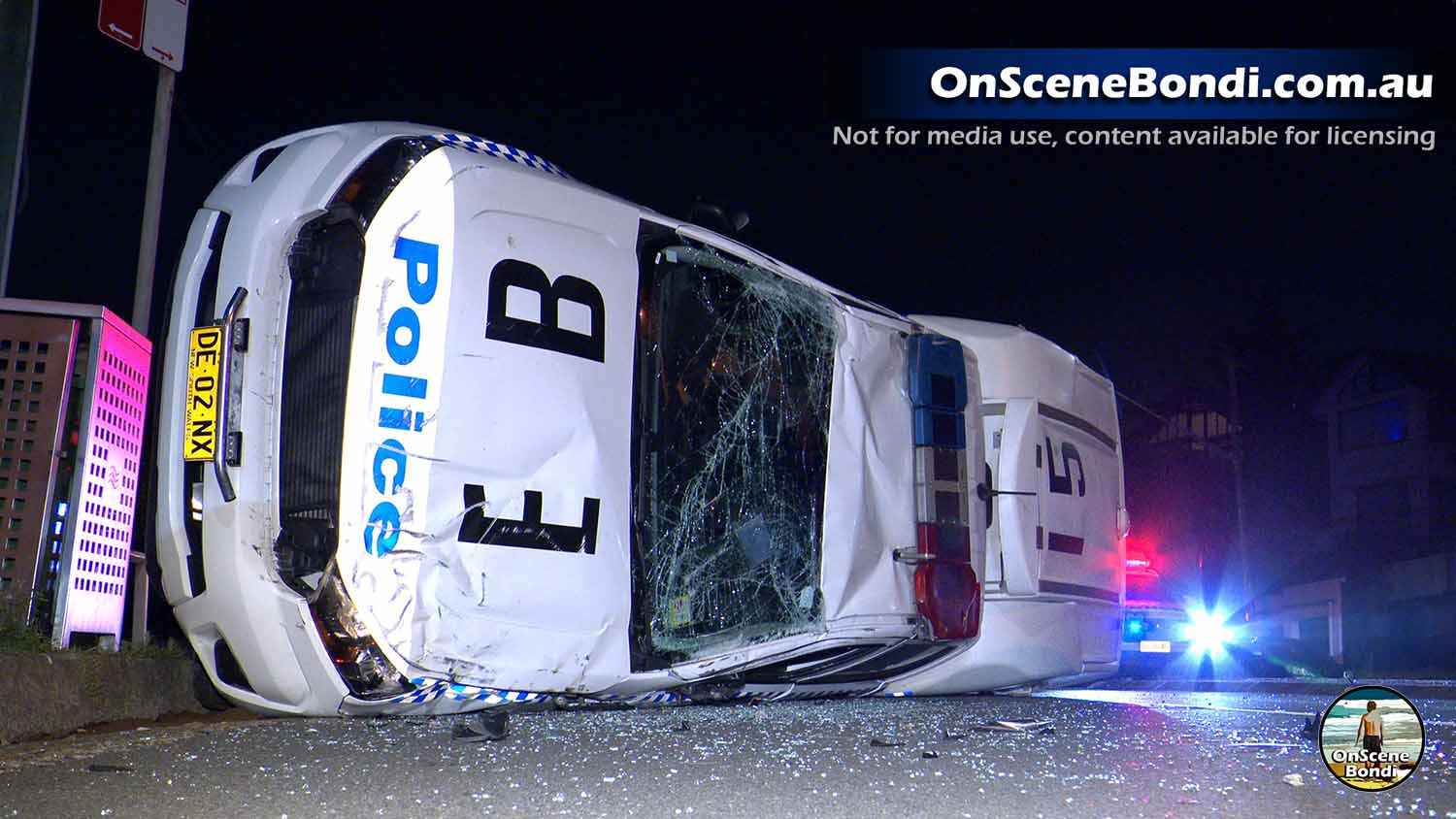 Two police officers have escaped serious injury following a crash on Malabar Rd in Maroubra early this morning whilst responding to an urgent call.
At around 12.45am police officers called for urgent assistance following the single vehicle crash.
NSW Ambulance responded along with fire & rescue. Two police officers were able to escape the overturned caged truck and were assessed by colleagues and paramedics. Both were taken to hospital with minor injuries.
The cause of the crash is being investigated and will be subject to an internal review.