Strong winds send tree crashing into home in Bellevue Hill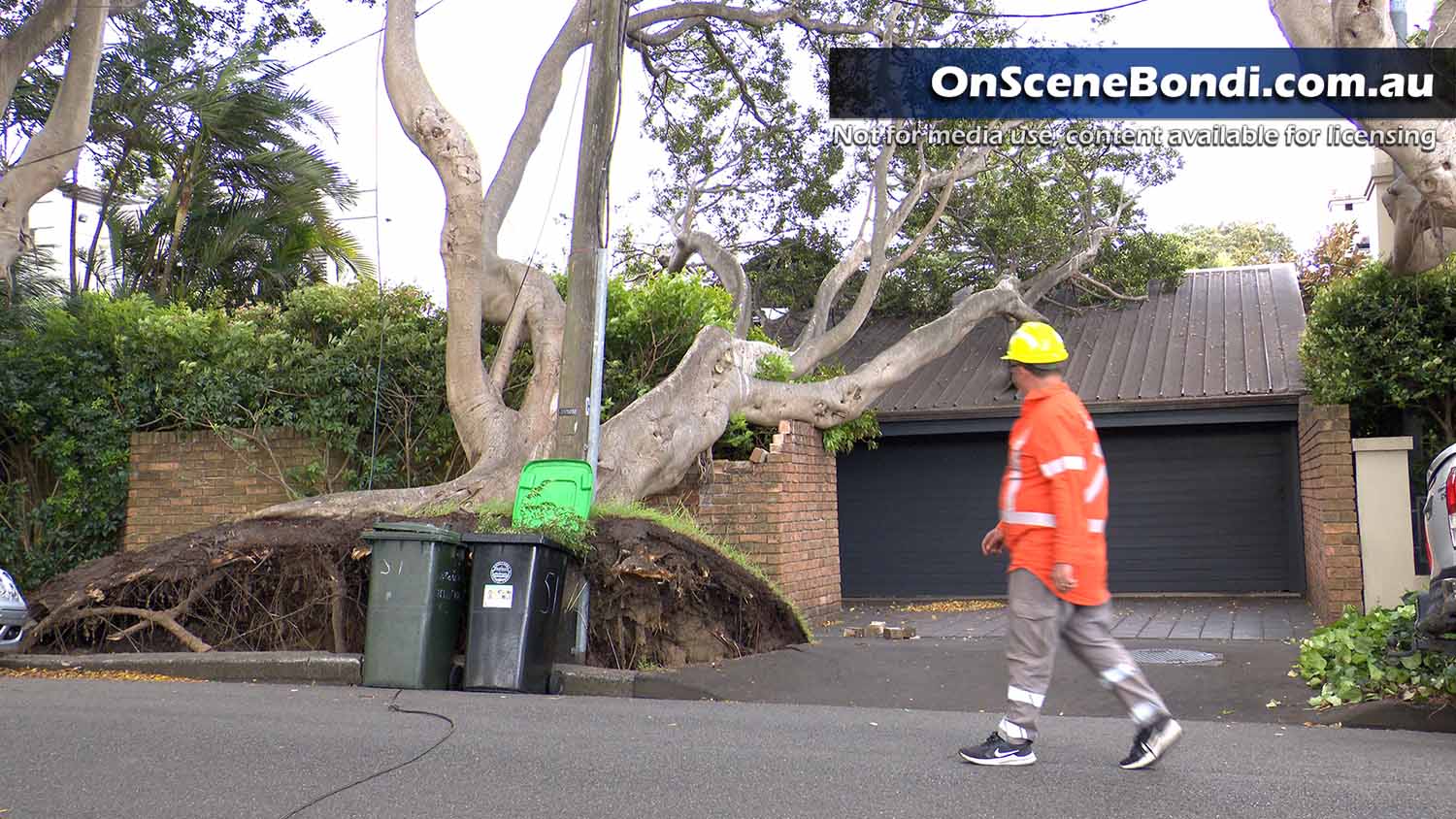 Residents in Kambala Rd, Bellevue Hill are expected to be without power into the evening after a tree collapsed onto a home bringing down power lines.
Strong winds continue to impact greater Sydney as emergency crews respond to weather related incidents.
Three phase power lines have been caught up in a tangled mess as the large tree collapsed.
Structural damage has occurred to the roof of a property however the elderly resident has not been injured.
Council and electrical crews are expected to work into the evening as the remove the tree and reconnect power.