Woman trapped after car and truck crash in Bondi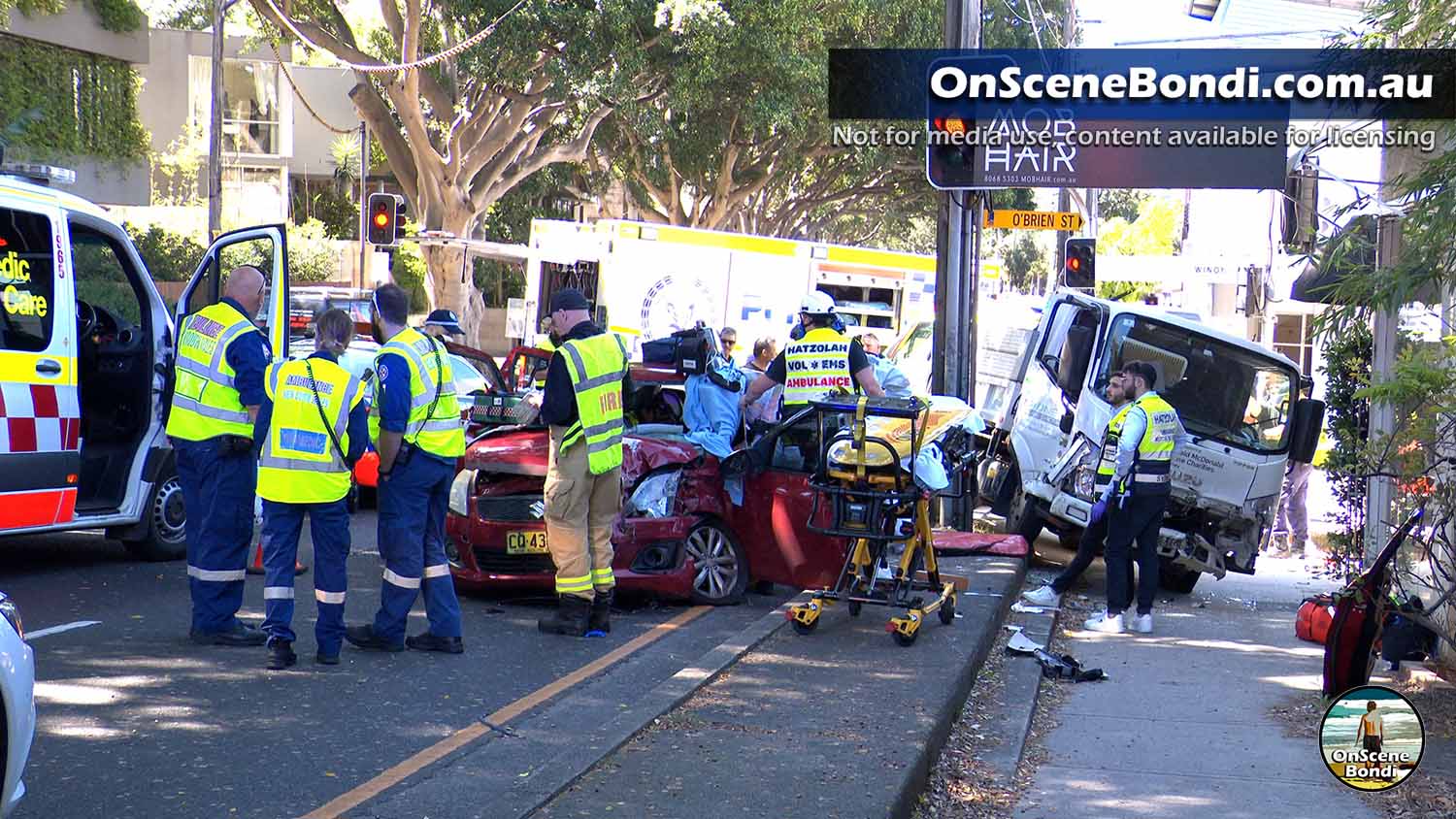 A 27-year-old woman has been transported to St Vincent's Hospital following a two-vehicle crash in Bondi this afternoon.
At around 1.30pm a car and truck had collided on the intersection of Old South Head Rd and O'Brien St in Bondi with one of the vehicles ending up on the footpath and almost crashing into the side of a building.
The woman was trapped for around an hour whilst paramedics stabilized her injuries.
Multiple people were assessed for injuries by paramedics, however only one person remained trapped inside their vehicle.
A specialist medical team was tasked to the scene for clinical support.
The woman was freed by Police Rescue and Fire & Rescue NSW prior to being transported in a stable condition with suspected abdominal injuries.
Police are investigating the cause of the crash.