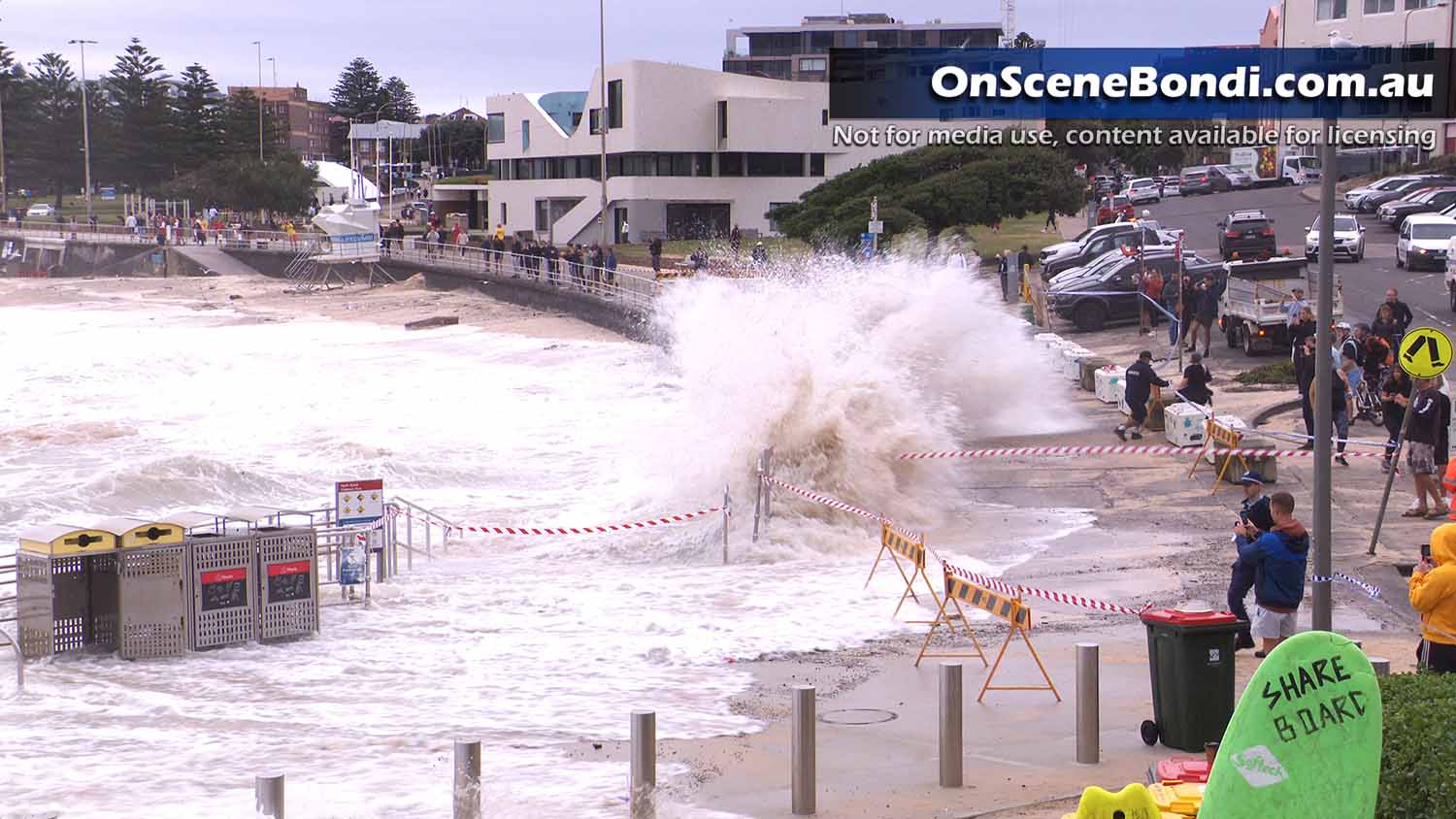 Huge waves impact Bondi Beach sending the sea onto the road
Locals and visitors to Bondi Beach had a front row seat to a spectacular scene where a king tide and large waves took over.
There were few places to stand on the sand without being impacted by the large waves.
Surf Life saving volunteers had established their inflatable boat hard up against the wall near the lifeguard tower to ensure they were not impacted, however their storage area had succumbed to significant erosion.
Concrete footings were completely exposed at the northern end of the beach that stores volunteer life-saving equipment.
At around 9.00am police and Waverley council staff closed the northern end of the promenade to foot traffic with barriers and crime scene tape.
Whilst police stood guard the occasional significant wave breached the promenade and into Ramsgate Ave. Those who were nearby were impacted, but were uninjured.
At around 10.30am three rescue helicopters circled Bronte through to Bondi after a small boat was seen bobbing up and down. The owner came forward and said he was safe and well and that his boat had come away from its moorings.
A lone surfer dared to enter the waters on the northern end of Bondi Beach, however he quickly realised it was simply too dangerous to attempt to take on the conditions.
Another surfer had dared the waves in Bronte, but he too was thrown around. This surfer had his board snapped in two.
Calmer weather is expected tomorrow, however strong surf conditions are expected.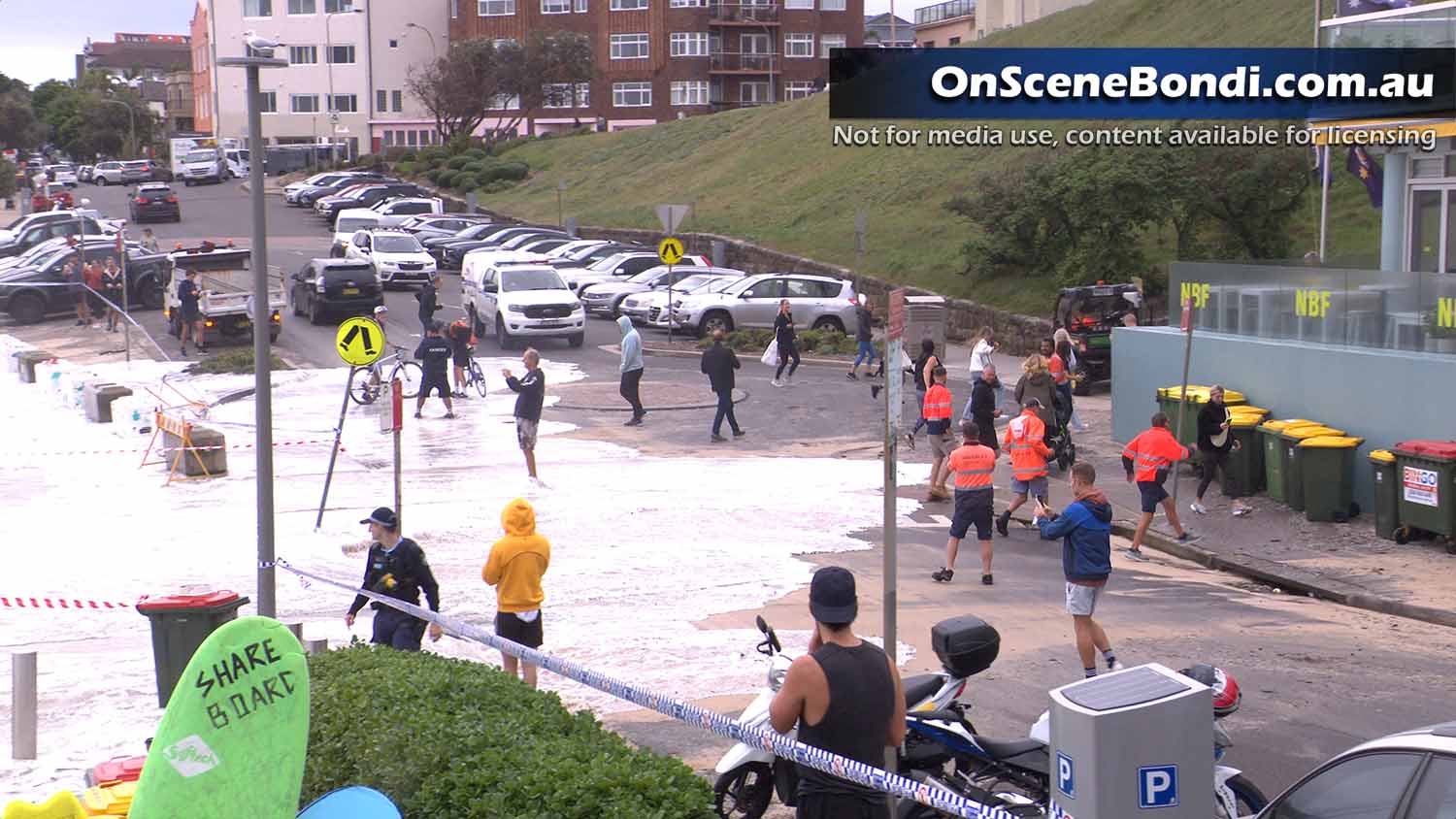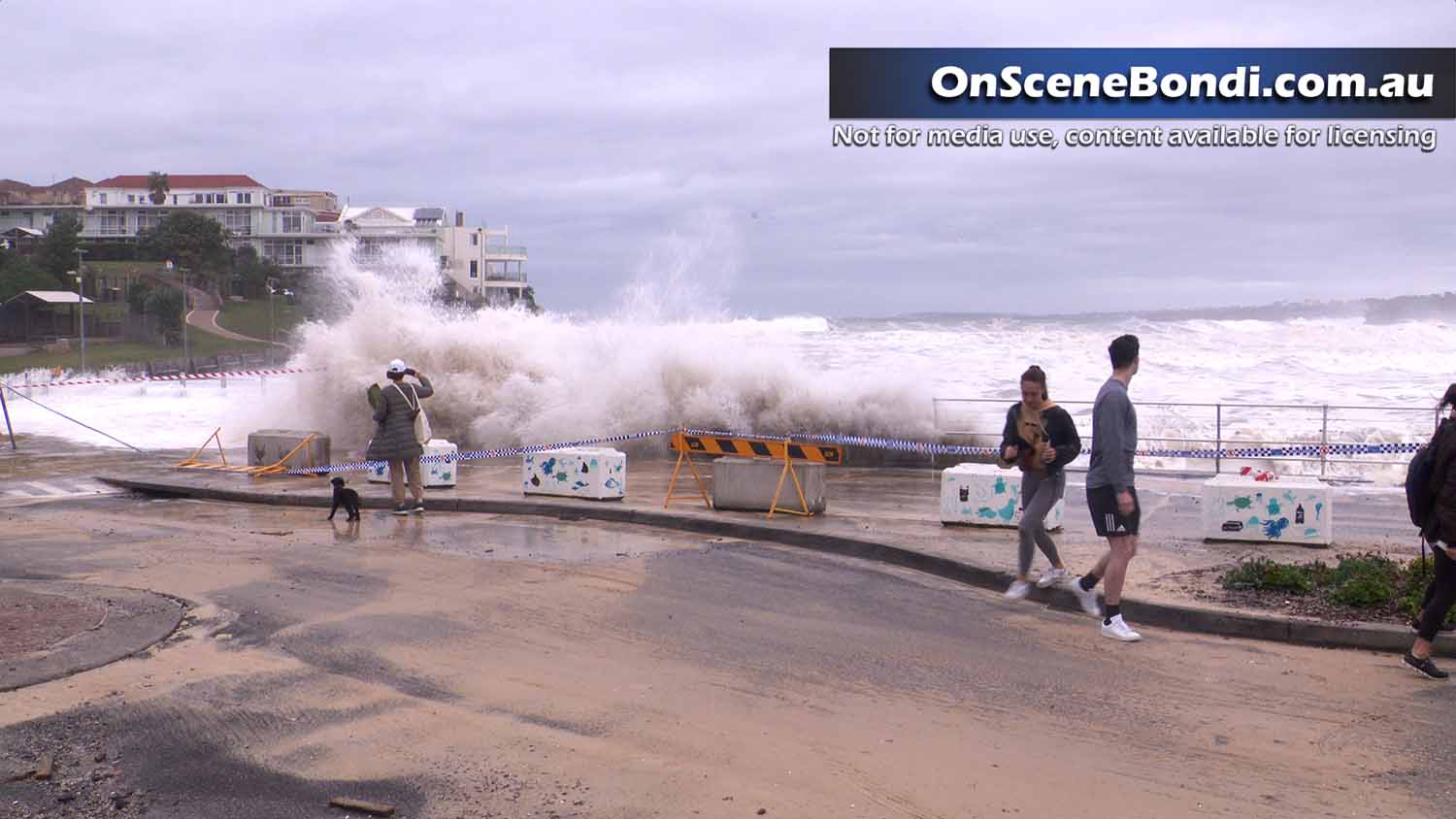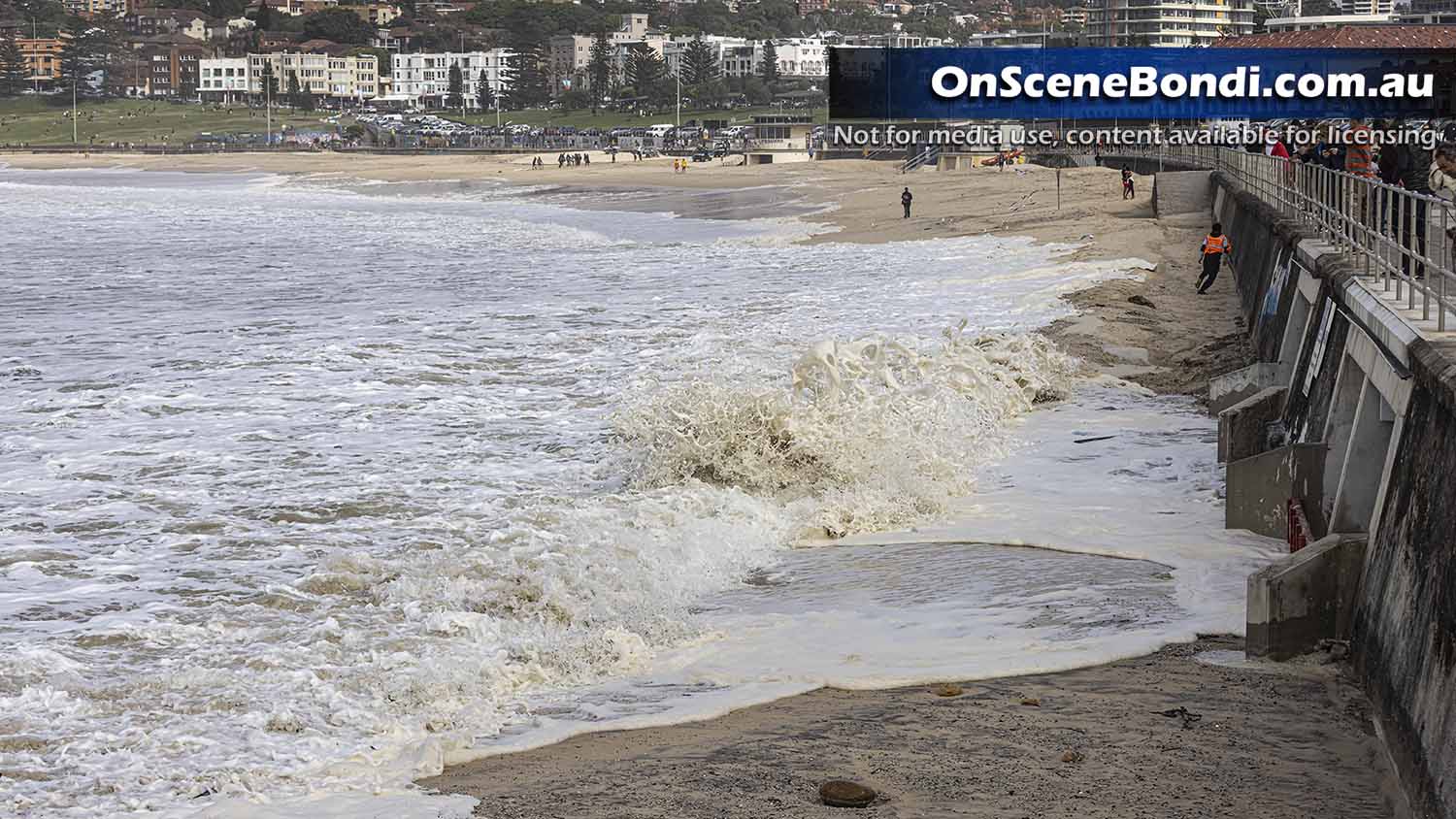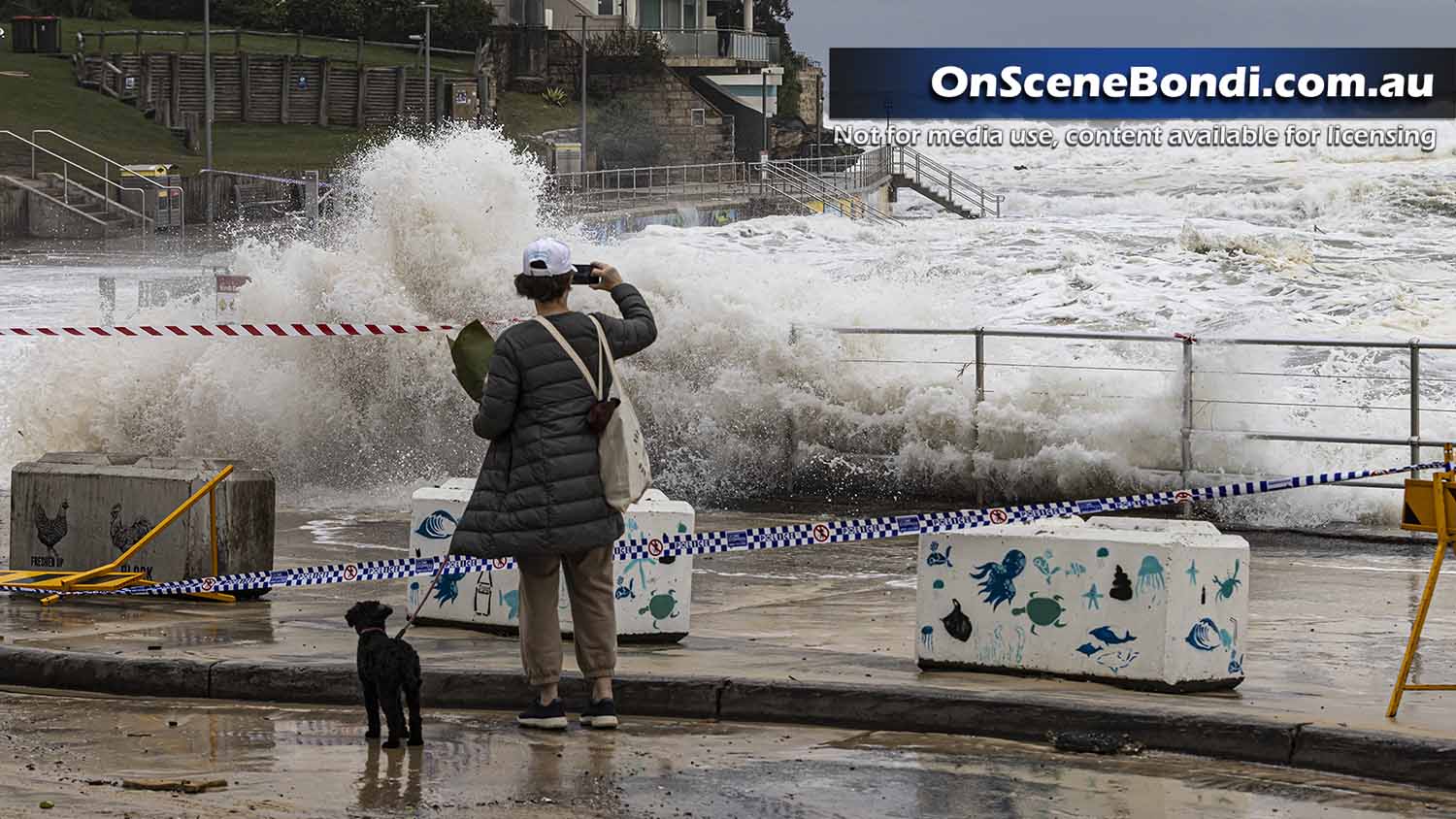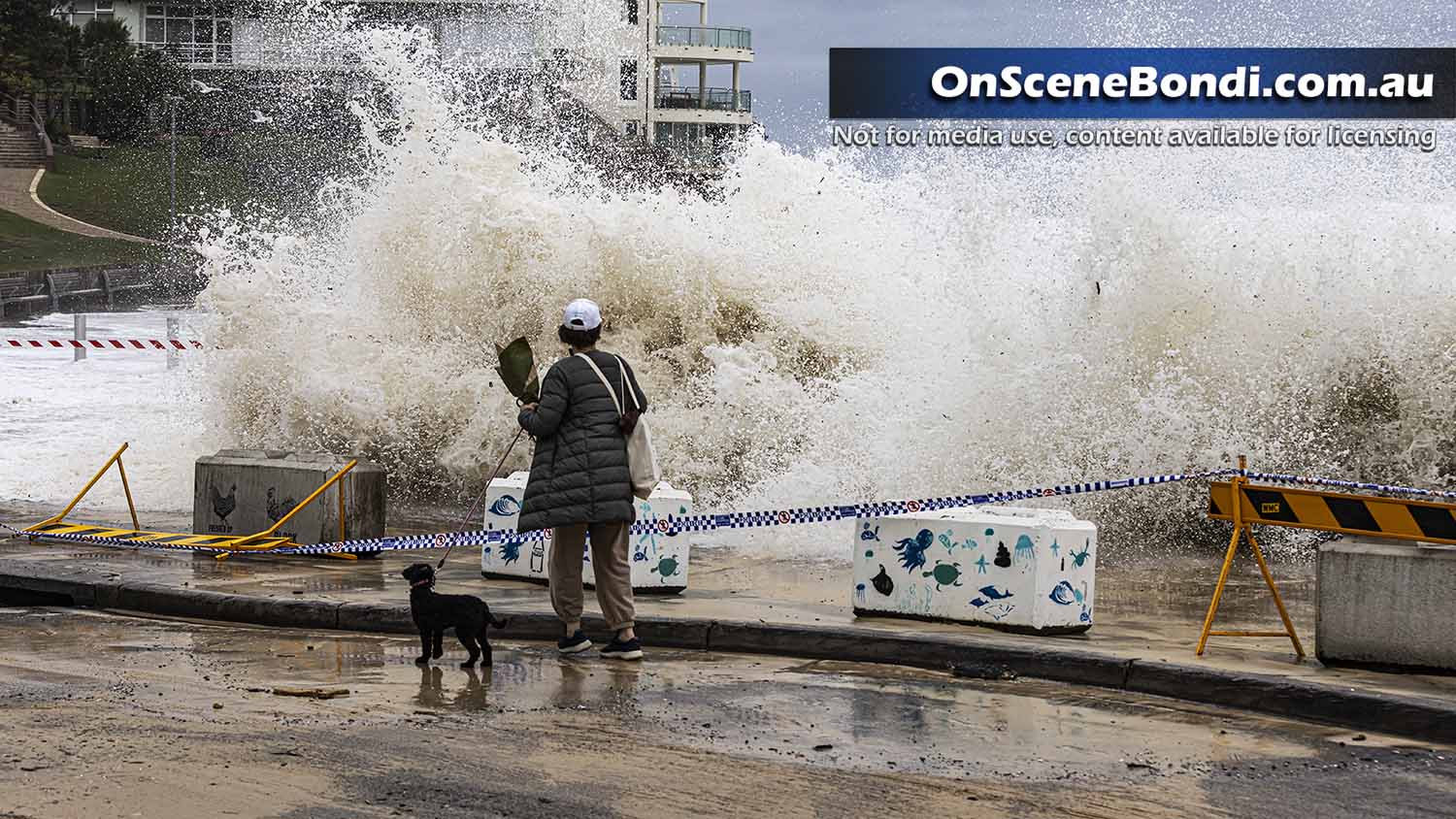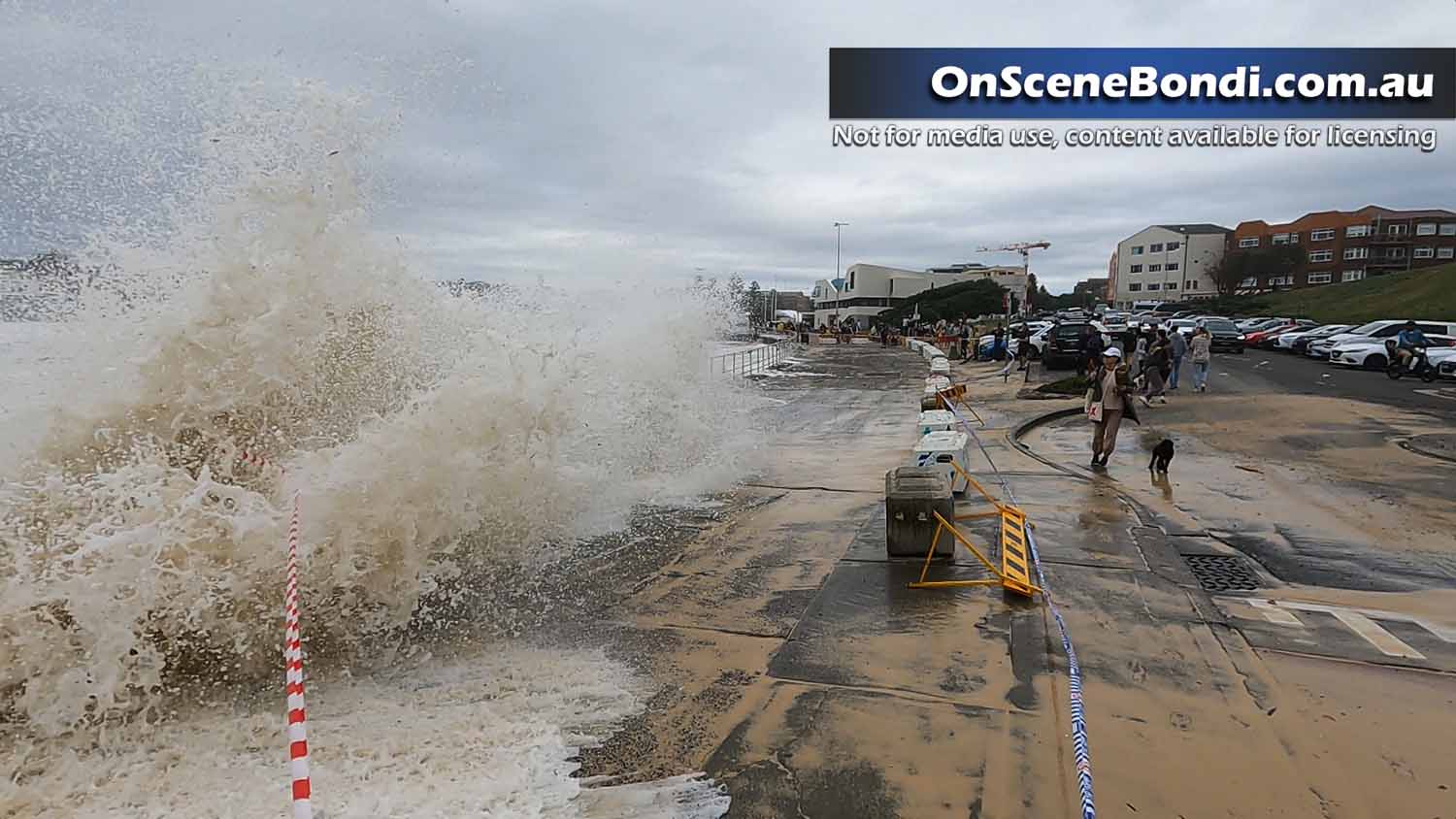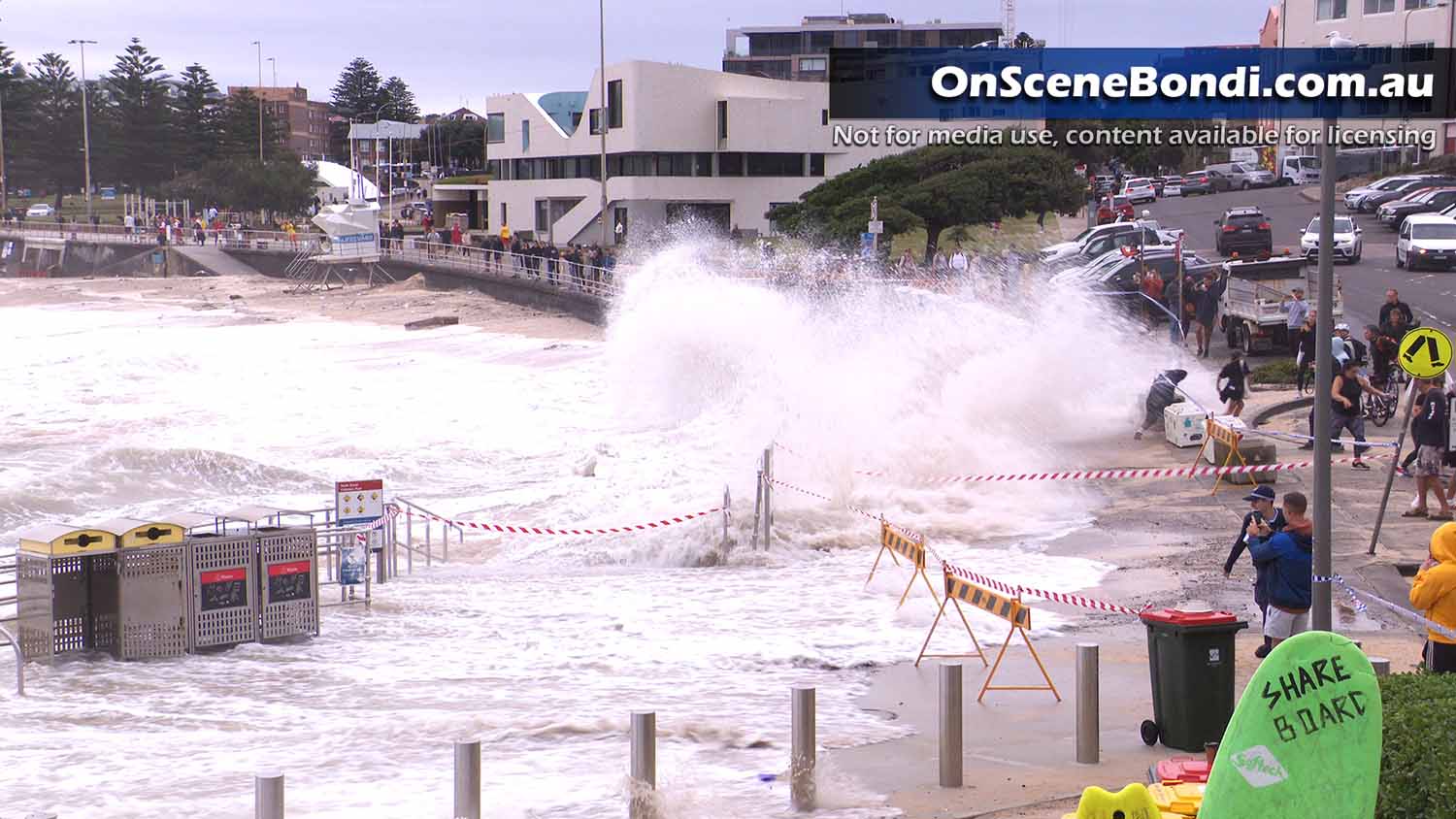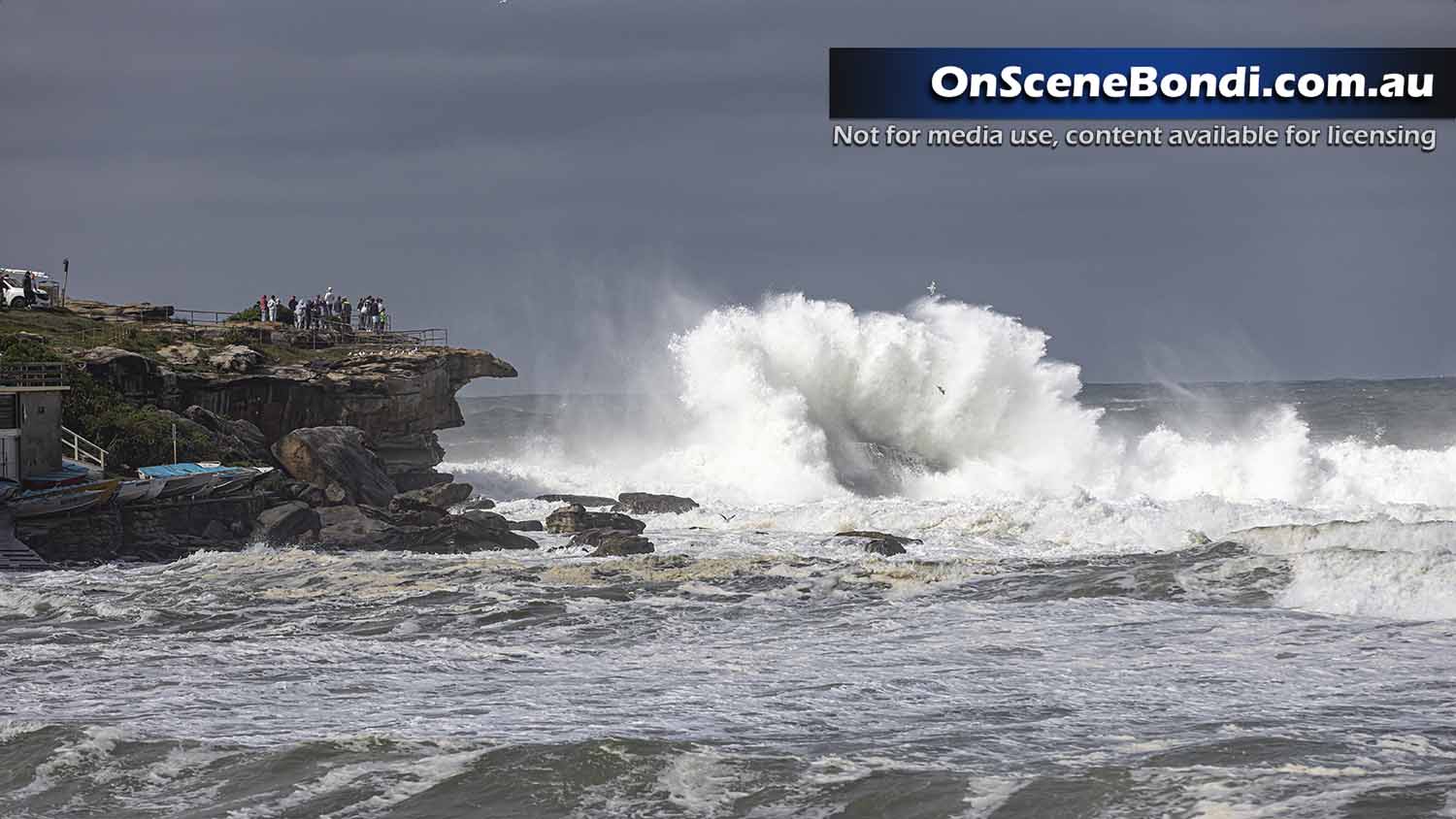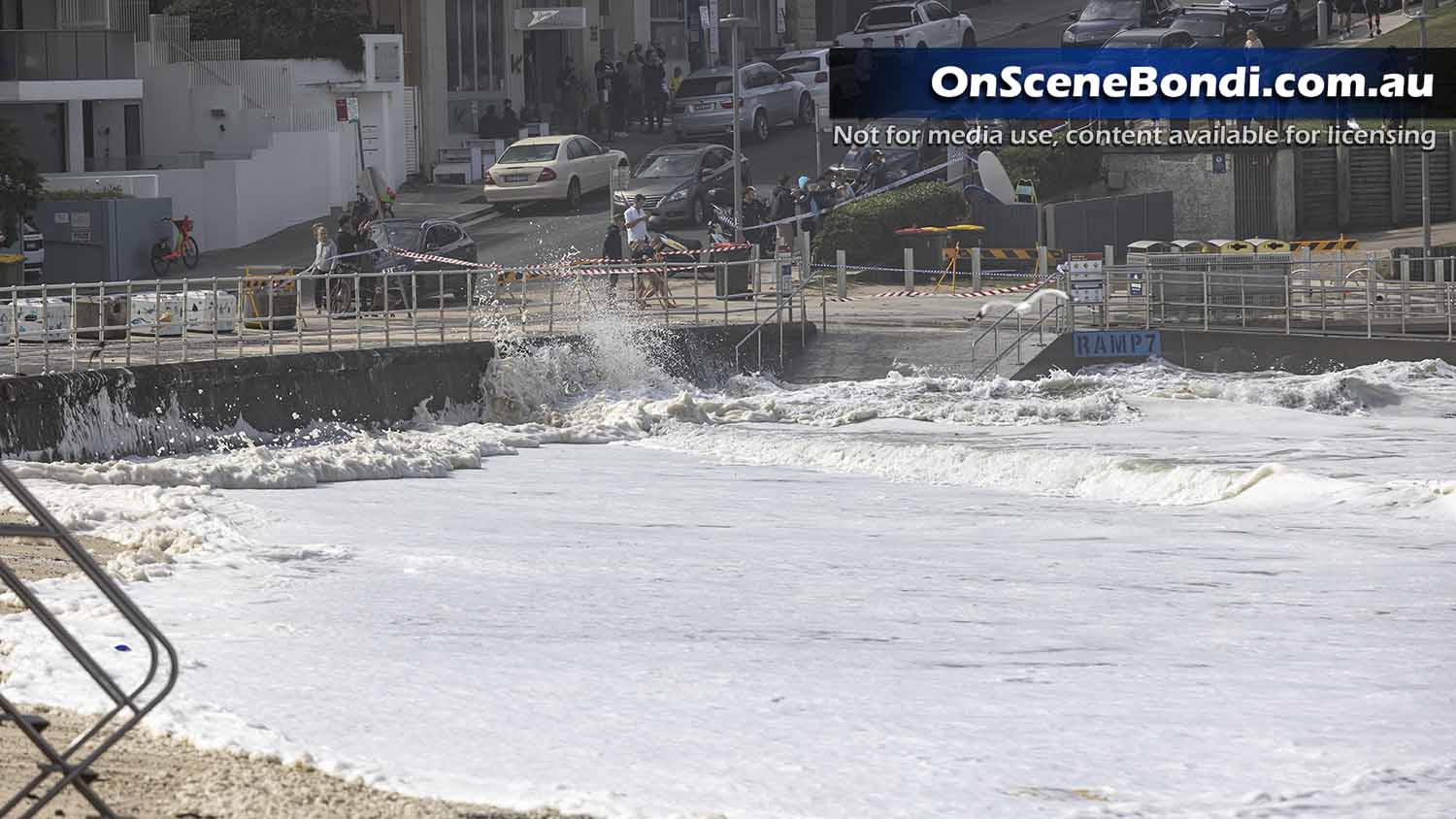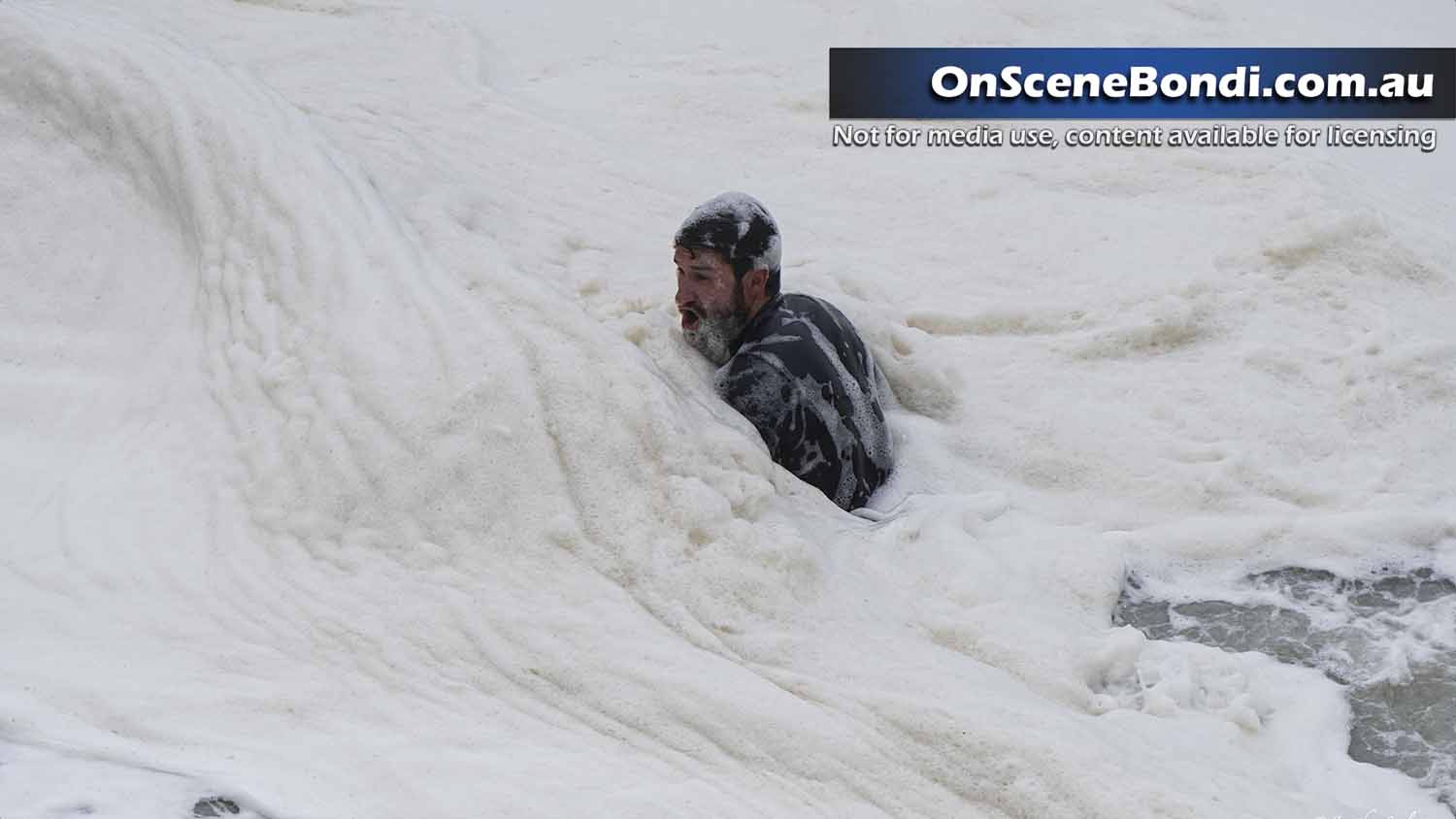 Image Credit: Jonathan Sesel / Severe Weather Australia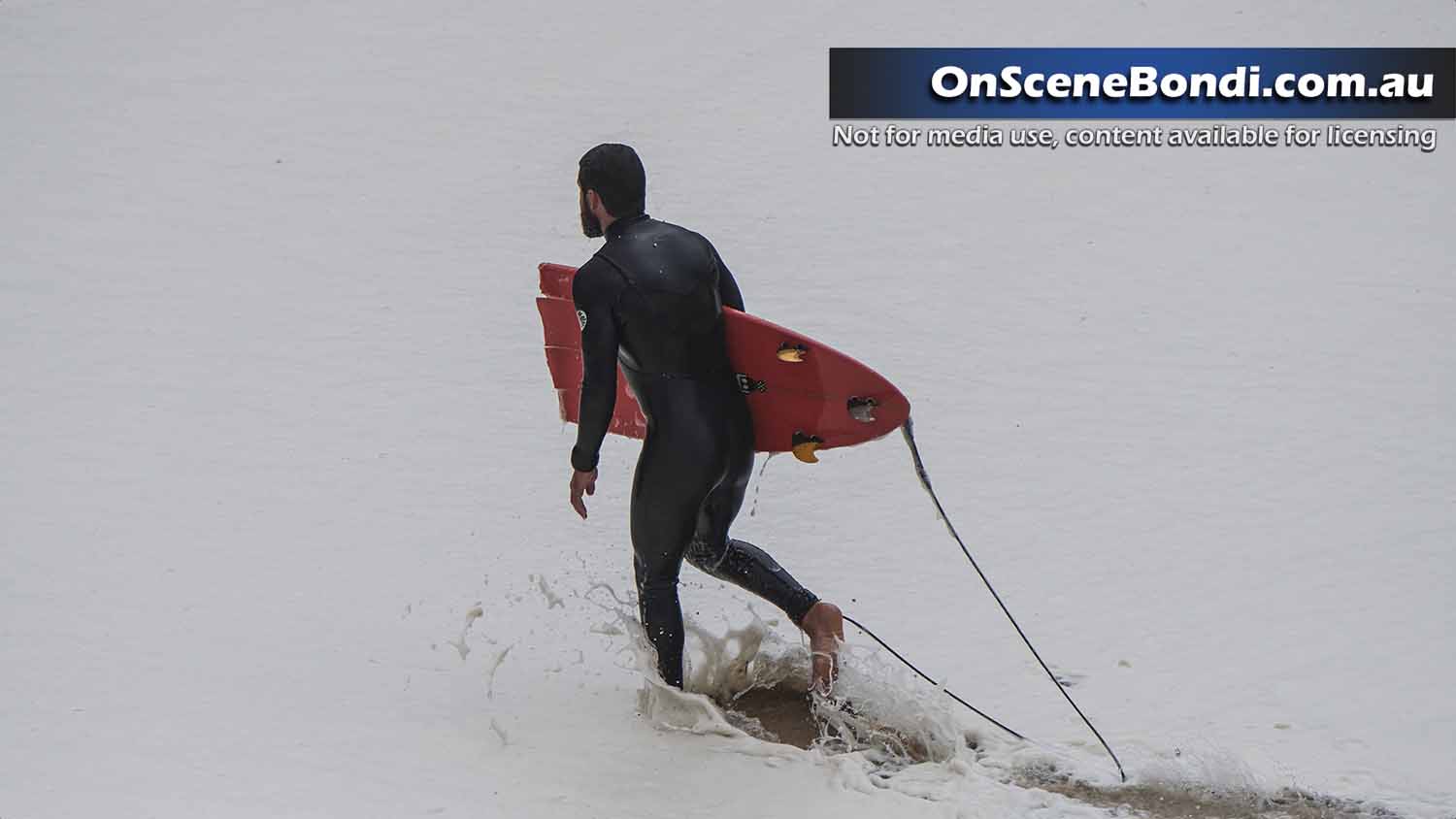 Image Credit: Jonathan Sesel / Severe Weather Australia