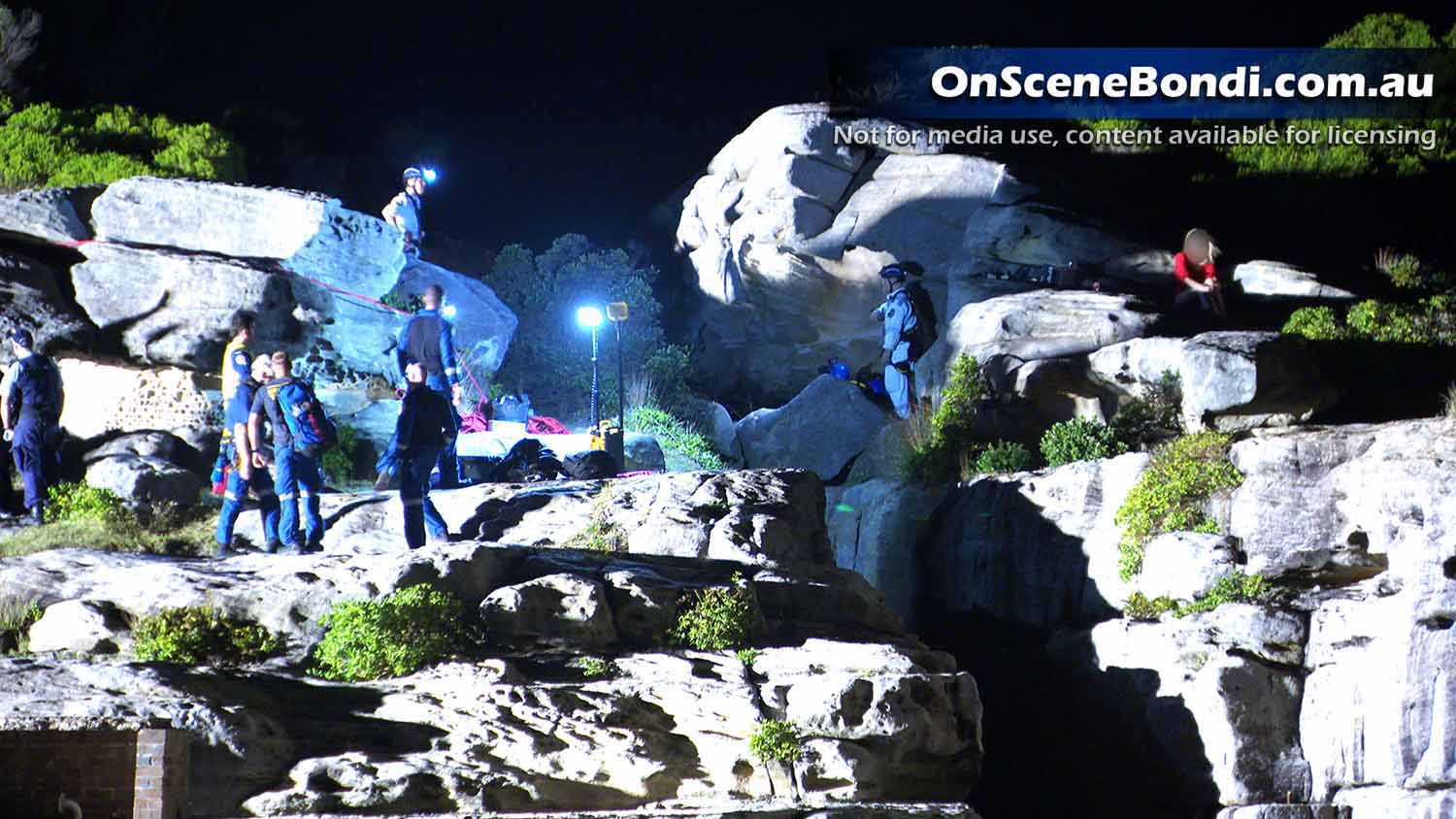 Man dies after falling 20 metres off a cliff in Bondi
A man has fallen off a cliff at Bondi Golf Course overnight after a group of friends gathered at night.
At around 10.30pm emergency services were called after friends screamed out for help. A worker at Bondi Golf Course rushed to their aid and opened gates to allow emergency services to access the cliff face.
It's understood the 50-year-old man had been jumping across a rocky cliff when he fell a long distance.
Police and paramedics were unable to access the man until ropes could be setup for specialist medical crews to abseil down to the patient.
The man was declared deceased on scene and his friends were comforted by emergency services.
A lone female was rescued by police as she was on the opposite side of the chasm following the incident. She was treated for mild shock by emergency services prior to being taken to a nearby ambulance.
A carton of alcohol was seen on the cliff face, however it remains unclear if the group were drinking at the time.
Police detectives are investigating the incident and a report is being prepared for the coroner.