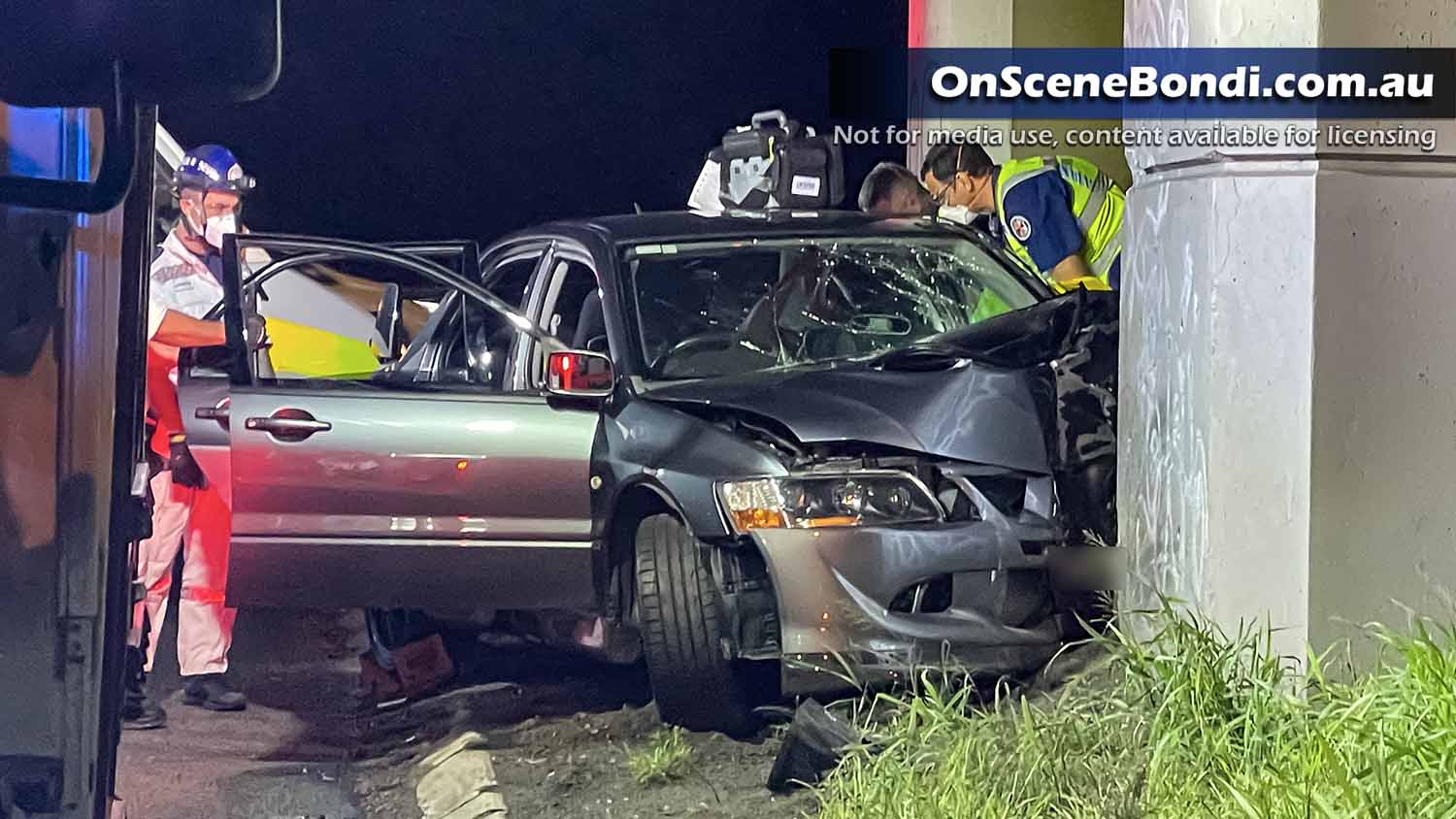 Man charged following high speed crash in Mascot
A man has been charged after being detected travelling more than double the speed limit before crashing in south Sydney yesterday 22 January, 2022.
About 10pm (Saturday 22 January 2022), police were conducting speed enforcement duties in the Airport Tunnel on General Holmes Drive, Mascot, when they detected a grey Mitsubishi Lancer Evolution travelling at 144km/h in a 70km/h signposted zone.
The driver of the Mitsubishi allegedly accelerated, reaching speeds in excess of 170km/h before attempting to take the Foreshore Road offramp and crashing into a concrete pylon.
Police attended and arrested the driver – a 29-year-old man. The rear-passenger, a 22-year-old man was trapped before being released by Police Rescue and NSW Ambulance paramedics.
He was taken to St Vincent's Hospital with internal injuries, not considered life-threatening.
The front passenger did not sustain any injuries but was taken to St Vincent's Hospital for monitoring.
The driver was taken to Prince of Wales Hospital for mandatory testing and treatment to suspected fractured ribs and collarbone.
He was issued a Court Attendance Notice for drive in a speed dangerous and Class A Motor vehicle exceed the speed limit by more than 45km/h. His licence was also suspended.
The driver, from Panania, is due to appear in Downing Centre Local Court on Monday 18 April 2022.
Article: NSW Police
Images: OnScene Bondi