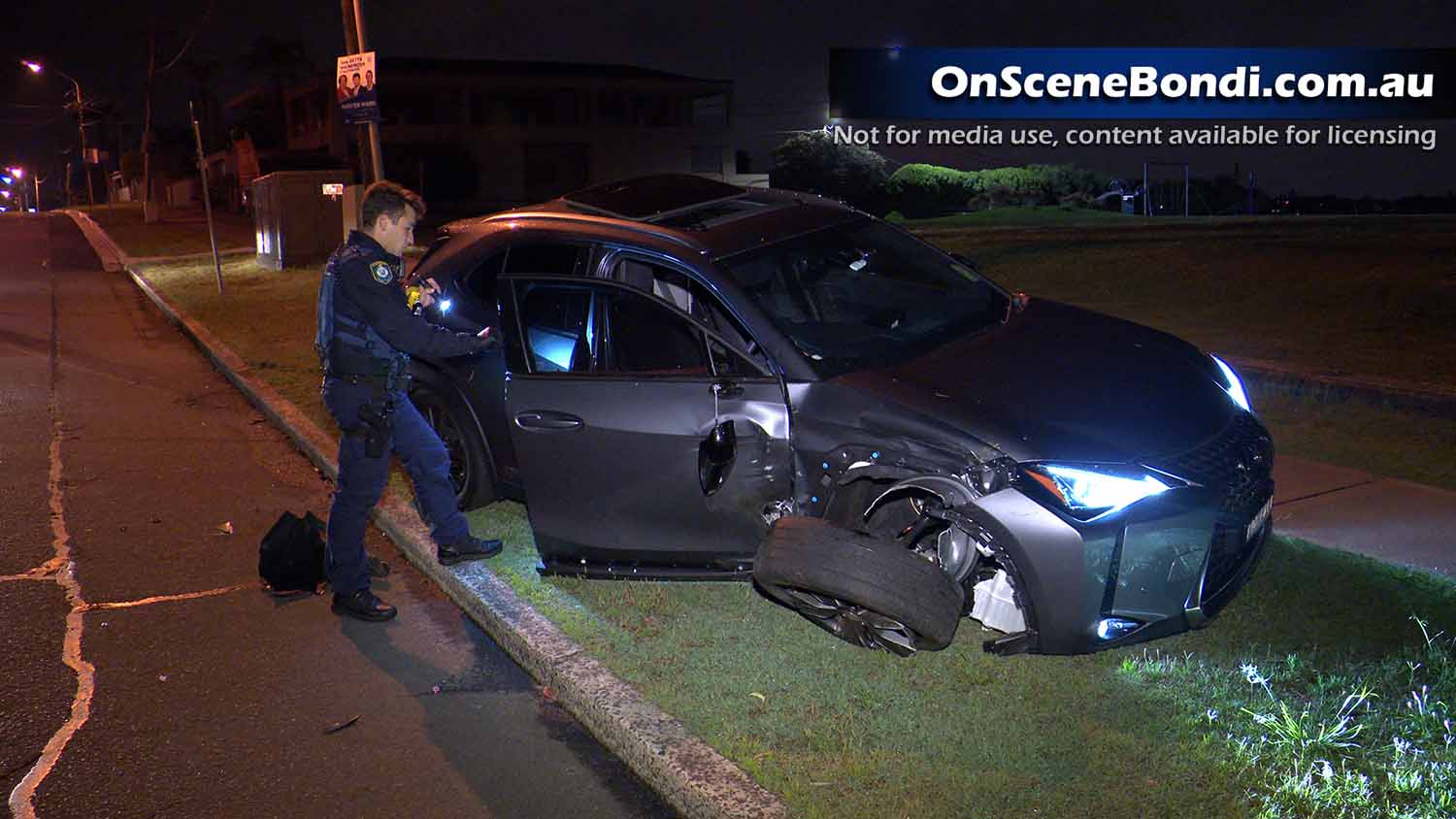 Three on the run after two stolen cars crash in Dover Heights
Three are on the run after two cars crashed on Miltary Rd in Dover Heights overnight.
Police responded to a 000 call stating that two cars crashed next to Dudley Page Reserve and that three men were seen fleeing the scene.
The police dog squad was called to search for the men but they could not be located.
It's understood both vehicles were stolen.
Both cars were found with extensive damage abandoned in the middle of the road and on a footpath.
The cars were towed where it's expected they will be examined by forensic police.