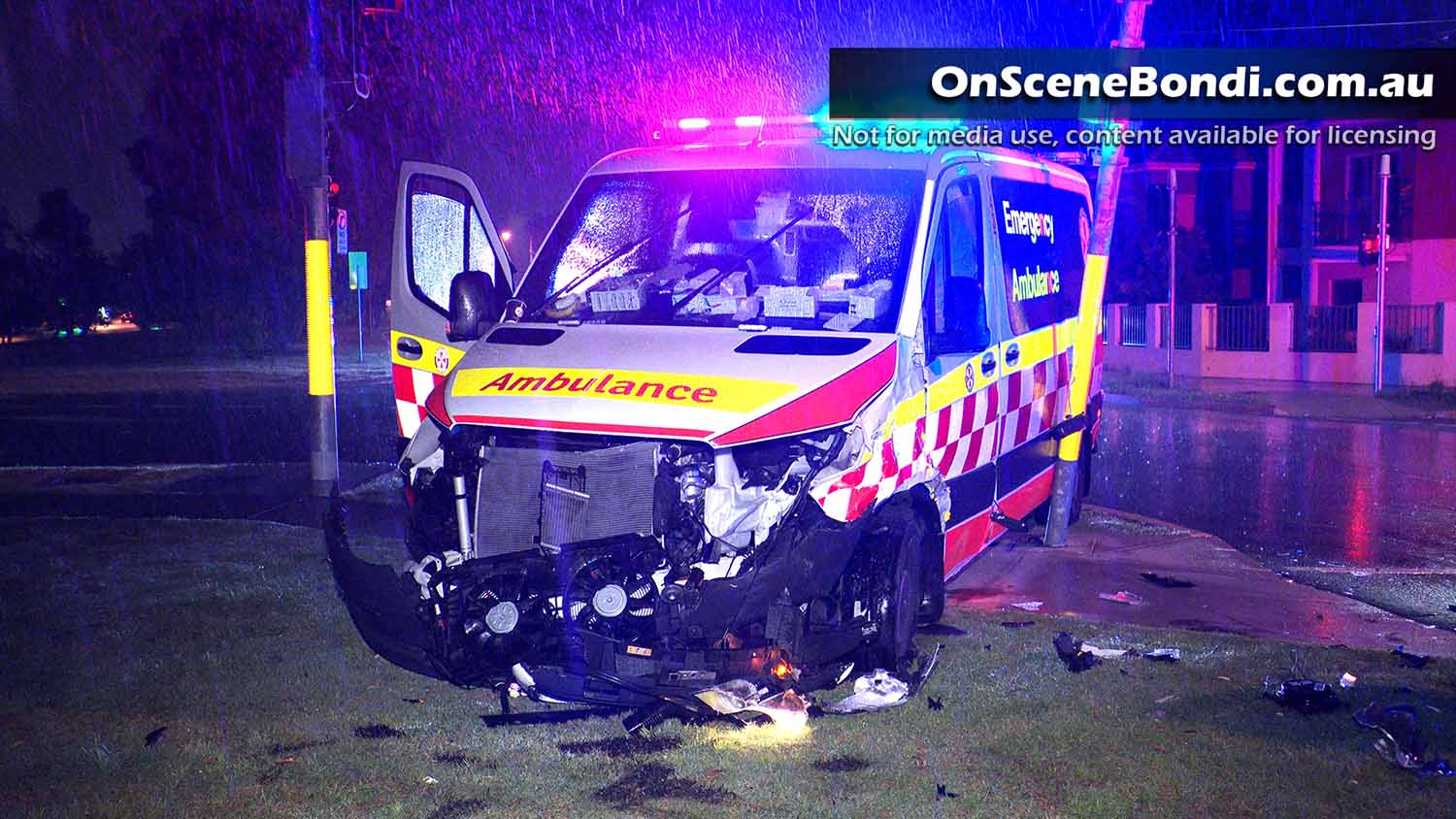 Ambulance and car crash during medical response in Maroubra
A NSW ambulance and car have crashed overnight whilst paramedics were responding to a medical call.
Just after midnight the responding Ambulance and another car collided on the corner of Anzac Parade and Moverly Rd. It's understood the collision was estimated at 60km/h an hour.
Following the impact, the two paramedics from the crashed ambulance tended to the injured driver, whilst they were assessing any injuries they may have had.
Additional resources from NSW Police, Police Rescue, Fire & Rescue NSW and multiple additional ambulances arrived to assist.
A passenger from the car was able to escape unharmed, however a 24-year-old driver remain trapped in the car.
Police rescue cut the door and centre pillar so they could extract the patient. The man was rescued after being trapped for around 45 minutes.
The man was taken to hospital in a stable condition with suspected chest injuries.
Police are investigating the cause of the crash.
Wet weather is understood to be a contributor factor to the incident.
It remains unclear if the responding ambulance had right of way at the time of the collision.