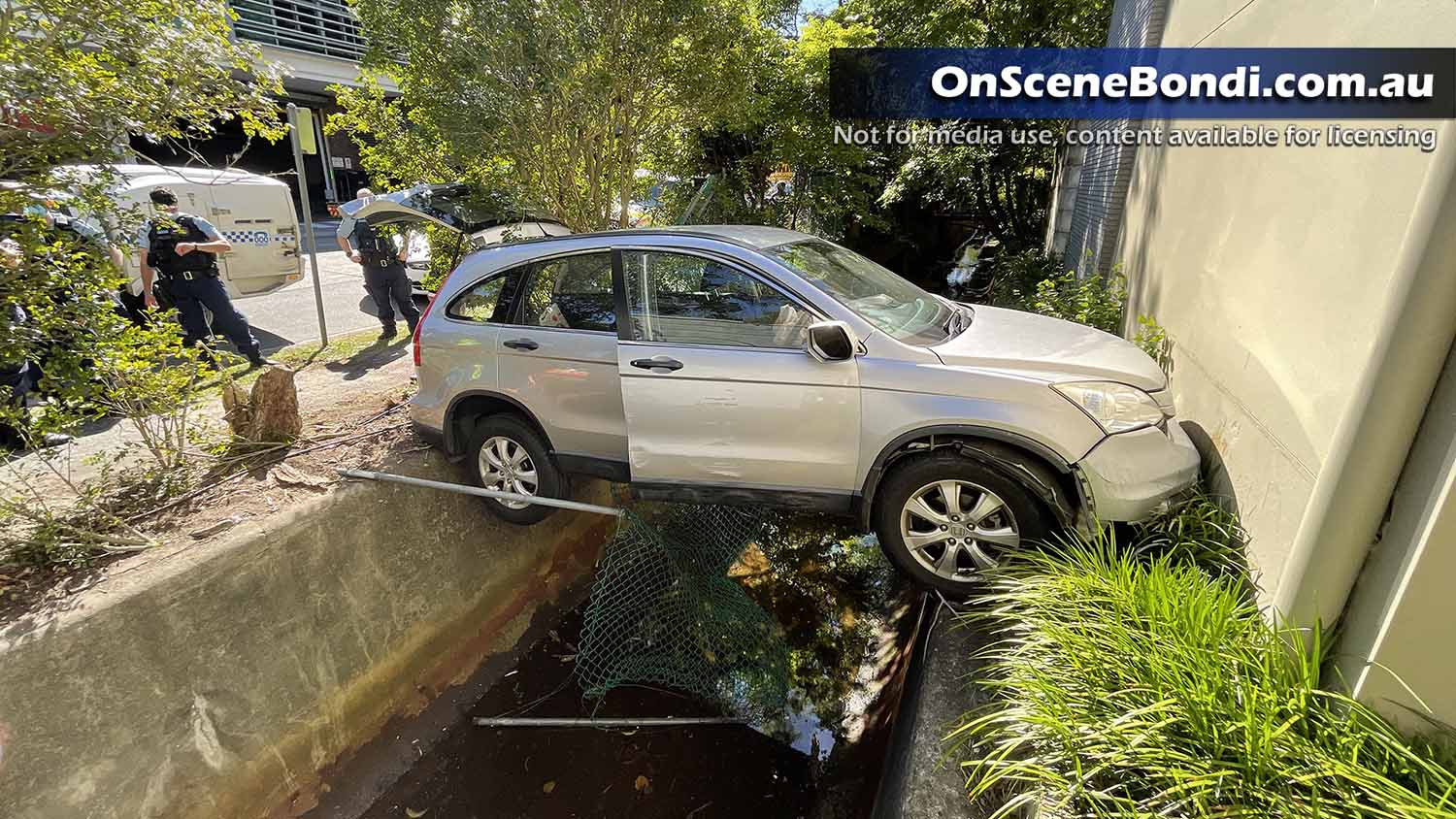 Woman rescued after bizarre crash in Double Bay
A 71-year-old female has been rescued after launching her car over a footpath, into a building and over a car in Double Bay.
Police, Fire & Rescue and NSW Ambulance responded to the scene in Kiora Rd at around 3.10pm. They worked together to extract the woman from the rear of the car.
The female was assisted by witnesses and a security guard from the nearby shopping centre.
An ambulance spokesman said it's extraordinary how the car ended up wedged up against the building, and the car had to go airborne to end up in that position.
The woman was transported in a stable condition to hospital.
Patreon Video To Follow: