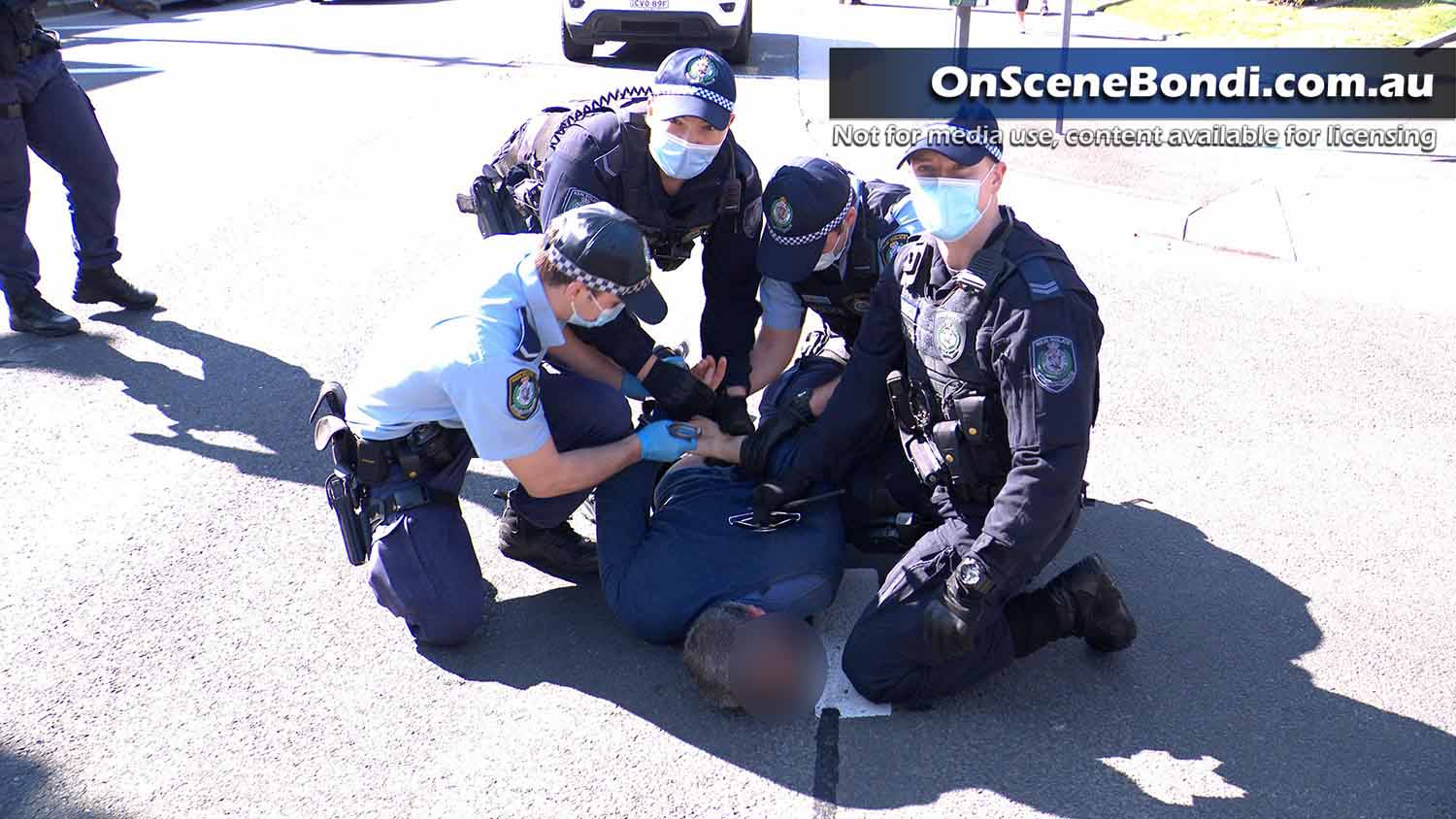 Four arrested following freedom protest at Waverley Council
Approximately twenty people descended upon Waverley council in Bondi Junction today following a freedom protest by locals.
Local police called upon the assistance of the public order and riot squad to surround the peaceful protesters and enforce mask and public health orders.
The group were vocal in their protest stating that this was being co-ordinated with others around the country at their local councils.
Whilst some decided to cooperate with police, others took a stronger stance and were arrested after refusing to move on.
One of the protesters allegedly attempted to run from police and was chased onto Bondi Rd and arrested.
In total four were taken into custody following the gathering.

NSW Police issued a statement regarding the unauthorised protests at 2.05pm on the 31 August, 2021:
Numerous police operations have been conducted in response to planned unauthorised protest activity across NSW this morning.
Acting on information and intelligence, the NSW Police Force deployed officers this morning (Tuesday 31 August 2021) to conduct high-visibility patrols today of various sites expected to be targeted by unauthorised protests, including NSW Parliament House and local council chambers.
General Duties officers from across NSW were supported by the Public Order and Riot Squad, Operations Support Group, Traffic and Highway Patrol Command, Police Transport Command, the Dog and Mounted Unit, and other specialist units.
In total, police responded to 69 unauthorised protests, which included eight in Central Metropolitan Region, nine in North West Metropolitan Region, 11 in South West Metropolitan Region, 24 in Northern Region, 13 in Southern Region, and four in Western Region.
Information about arrests and Penalty Infringement Notices is continuing to be collated, however, as at 1pm, a total of 135 people have been arrested and taken to local police stations.
Further, police have issued or advised they will issue 436 PINs for breaches of the public health orders.

EXCLUSIVE VIDEO AVAILABLE FOR PATREON SUPPORTERS