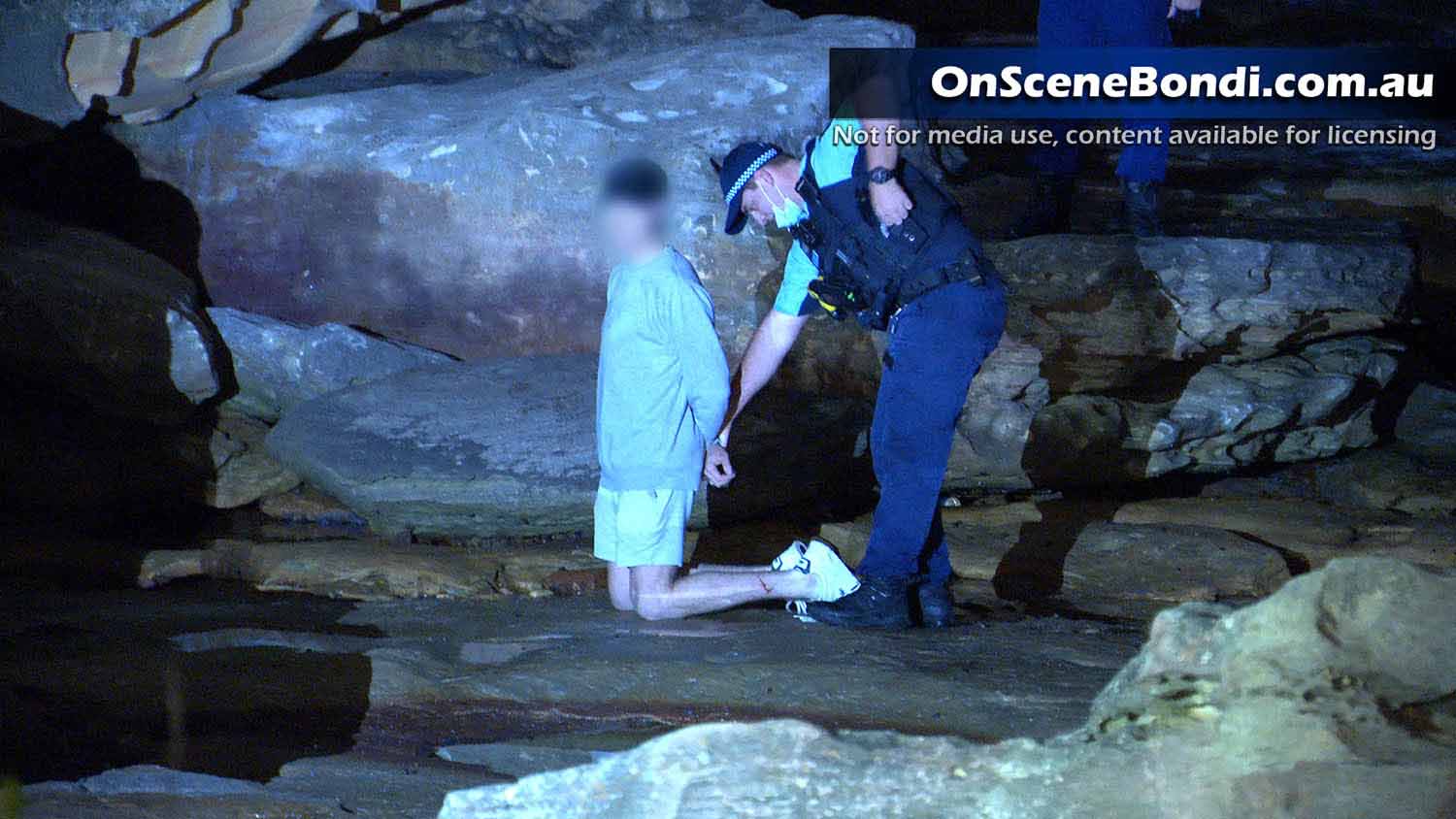 Police helicopter cliff search ends with foot pursuit and arrests in Bondi
Numerous police were called to Ben Buckler in Bondi this evening following a positive sighting from the Police Helicopter which was conducting a proactive search of the cliffs.
At around 8.20pm police from Eastern Suburbs local area command surrounded the cliff face shining torches across the rocks but could not locate the persons sighted by the helicopter.
Thermal imaging was used to identify at least two people in the rocky area north of Ben Buckler.
The public address system on the helicopter was used numerous times to encourage the group to leave the rocks however they continued to evade police.
With the assistance of Polair, two of the teenagers were arrested following a short foot pursuit.
Police rescue were called to assist with the search across the rocks and cliffs. One by one a total of eight young males were taken into custody and some were handcuffed after initially refusing to co-operate and evade police.
The young men were taken to a grassed area and questioned. Parents arrived and collected their children.
Eight teenage boys, aged between 15 and 19, have been issued PINs for failing to comply with noticed direction in relation to section 7/8/9- COVID -19.
One of the teens aged 17 was allegedly found in possession of cannabis and ketamine. He will be dealt with under the Young Offenders Act.
In an unrelated incident, three teenagers aged between 17 and 18 were arrested on Hastings Parade in Bondi. They were also issued PINS for failing to comply with noticed direction in relation to section 7/8/9- COVID-19.

The search operation lasted an hour.