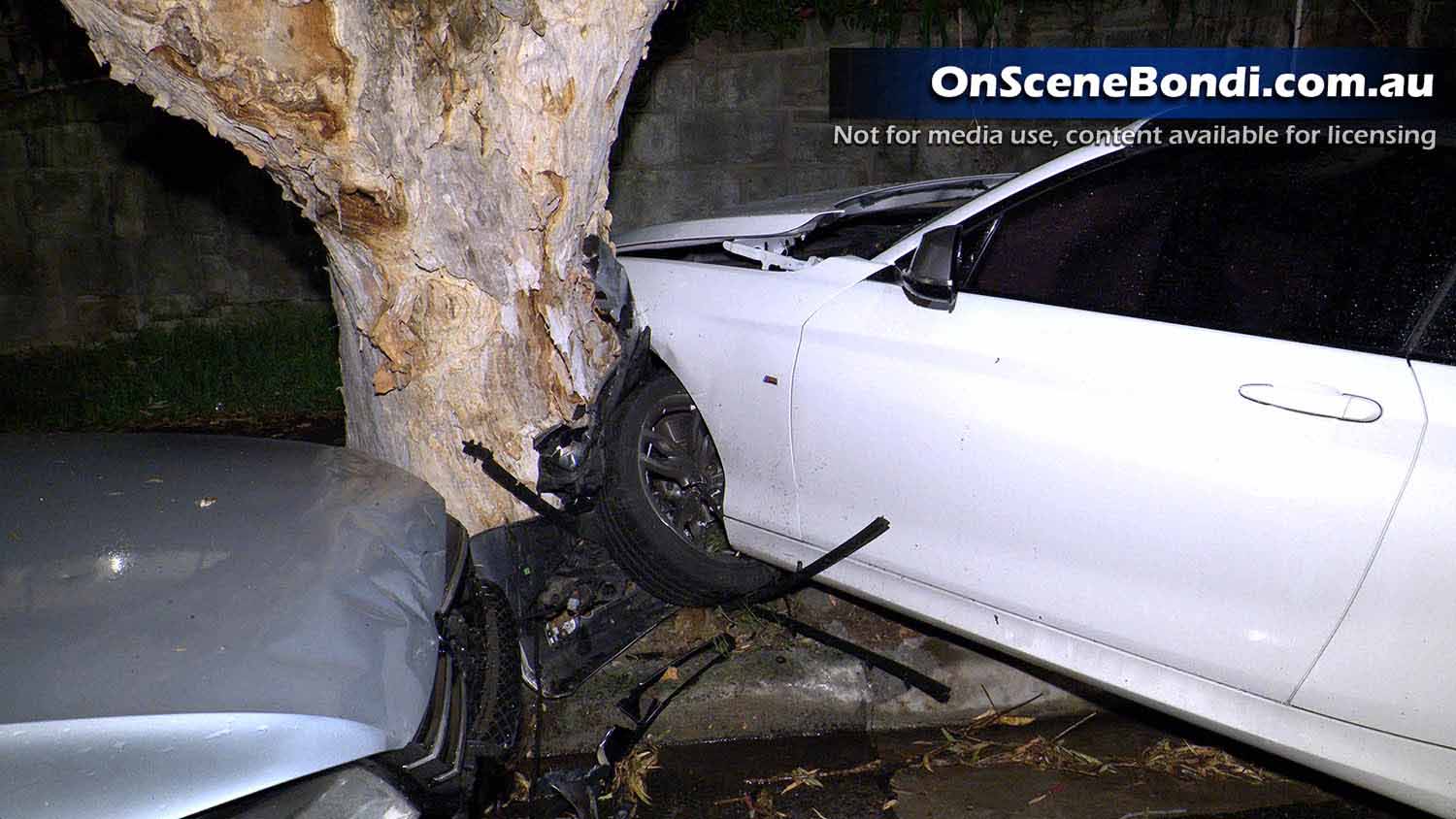 Man arrested after alleged drunken crash in Bondi
A man has been arrested after crashing a BMW sportscar in Bondi overnight.
At around 11.00pm it's understood a male driver had lost control and crashed into another car and tree on the intersection of Barracluff Ave and Francis St.
Witnesses stated the man was arrested and taken into custody for an alleged drink driving offence.
This was not the first time a crash has occurred on this intersection, with the owner of the other car stating that she had another drunk driver crash on the same intersection writing off her vehicle ten years ago.
Waverley council is assessing changes to the road to slow traffic down near the intersection.
NSW Police have not released details what, if any charges will be filed, or the formal result of the test.