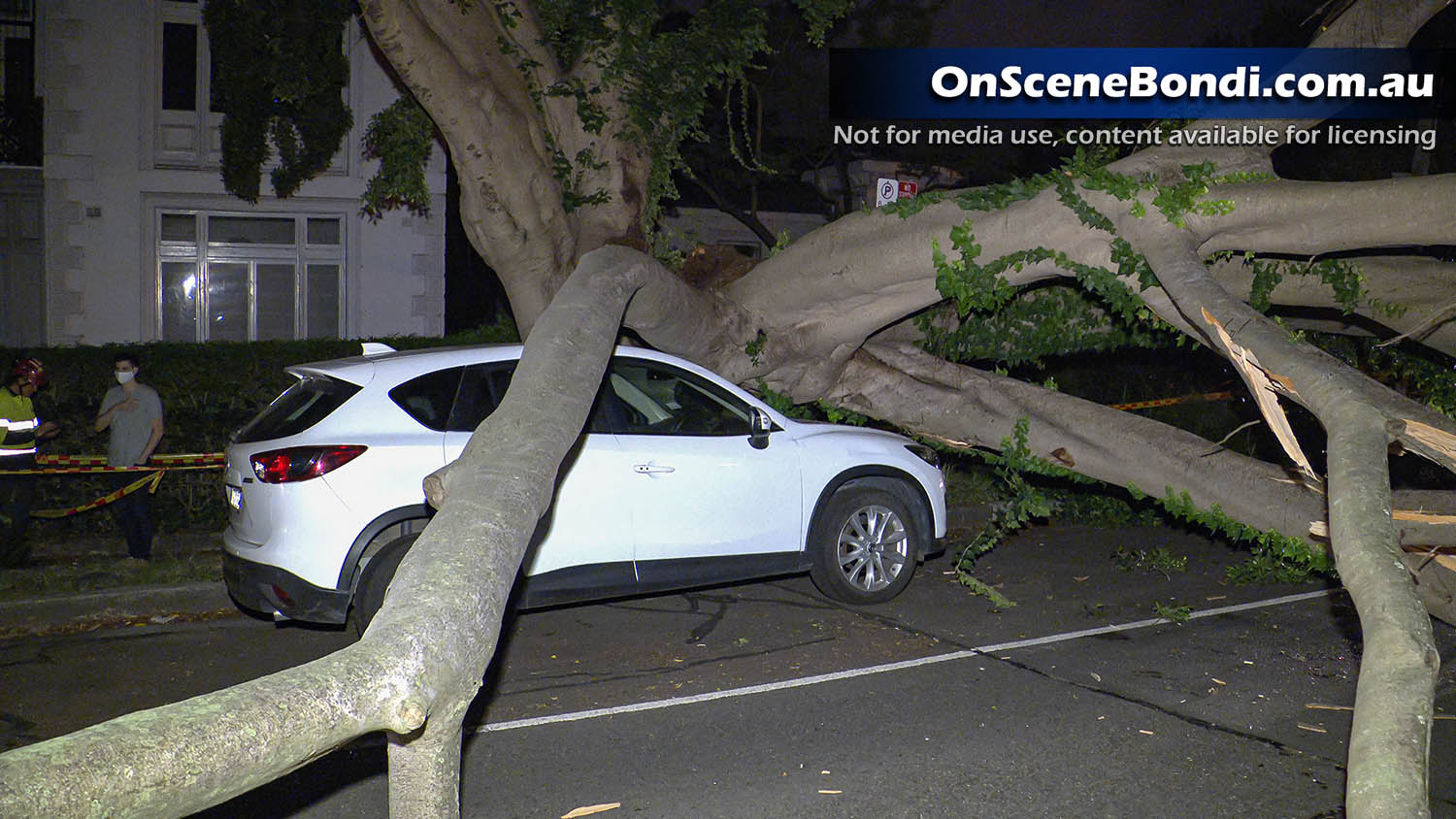 Tree crashes onto roadway cutting power to homes in Woollahra
Power has been cut to a number of homes after a large tree came crashing down on Edgecliff Rd in Woollahra this evening.
The incident happened at around 10.00pm with residents reporting a power arc outside their home.
Fire crews and police have closed the road in both directions on the intersection of Forth St and Edgecliff Rd.
Fire crews have called for the assistance of Ausgrid to make the area safe so they can begin the work of removing the tree.
At least one car has been damaged by the tree collapse.
Power is expected to be interrupted for some time whilst the tree is removed.
There were no reports of injuries.