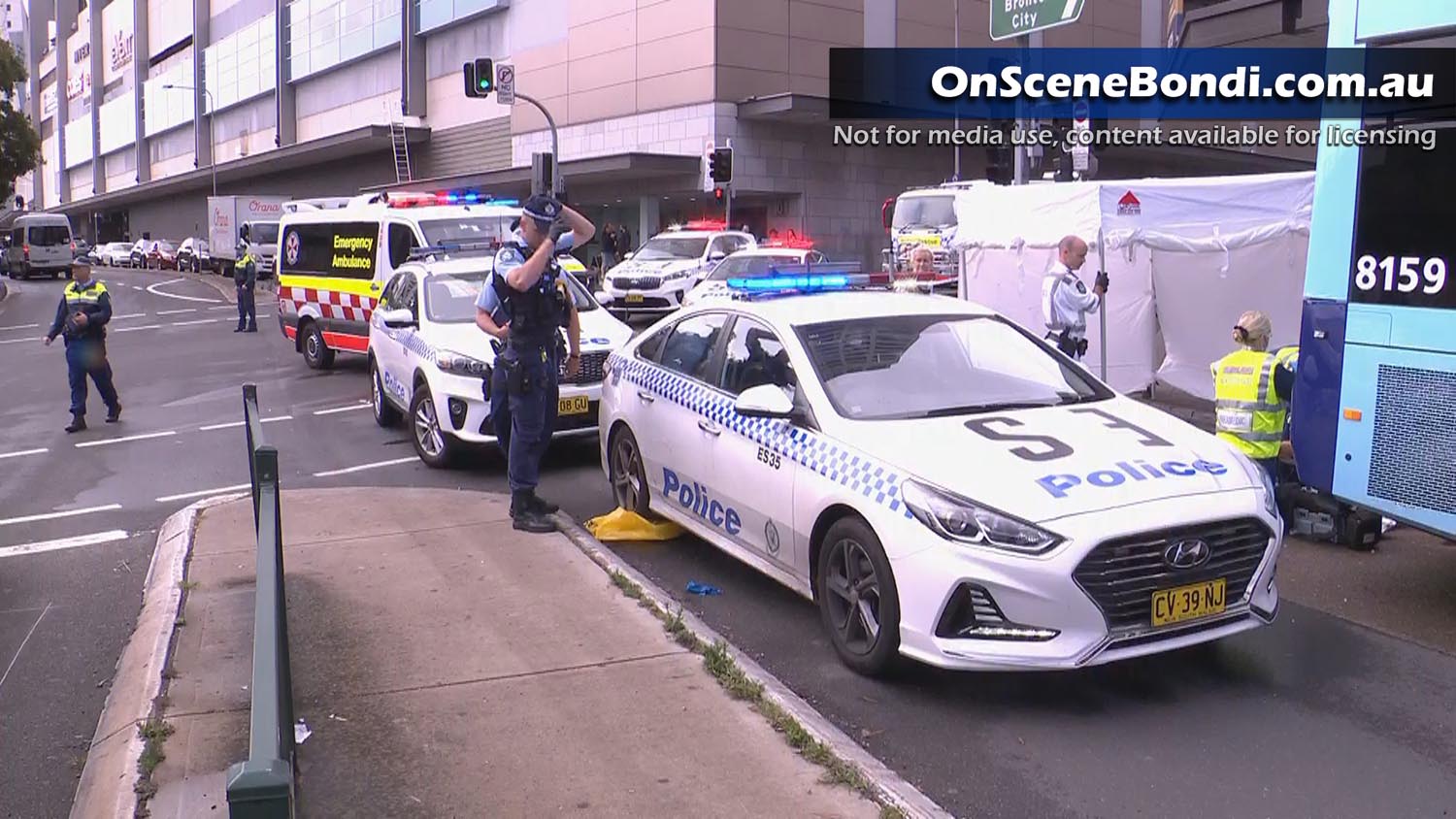 Woman killed after being hit by a bus in Bondi Junction
Emergency services have responded to a serious incident in Grafton St Bondi Junction at around 10.15am this morning after a pedestrian was struck by a bus.
A woman aged in her twenties sustained critical injuries. Bystanders rushed to assist the unconscious woman and commenced CPR.
An off-duty security guard was one of the first to notice the incident. The guard parked his car on the footpath and began immediate treatment.
NSW Police arrived shortly after and assisted with CPR prior to the arrival of NSW Ambulance.
A specialist medical team was dispatched to the incident, but despite the best efforts of bystanders, Police and NSW Ambulance, the woman passed away at the location.
Medical crews and bystanders worked for approximately 45 minutes to save the young woman.
The Police Crash Investigation Unit has examined the scene and is interviewing the bus driver.
A 41-year-old bus driver was taken to St Vincent's Hospital for mandatory testing. He later returned to Waverley police station where he was arrested with Crash Investigators.
He was charged with dangerous driving occasioning death - drive manner dangerous, negligent driving (occasioning death), and not stop at stop line at red light (not toll booth) – motor vehicle.
The bus driver has been granted conditional bail to appear at Waverley Local Court on Tuesday 19 January 2021.
A report will be prepared for the coroner.