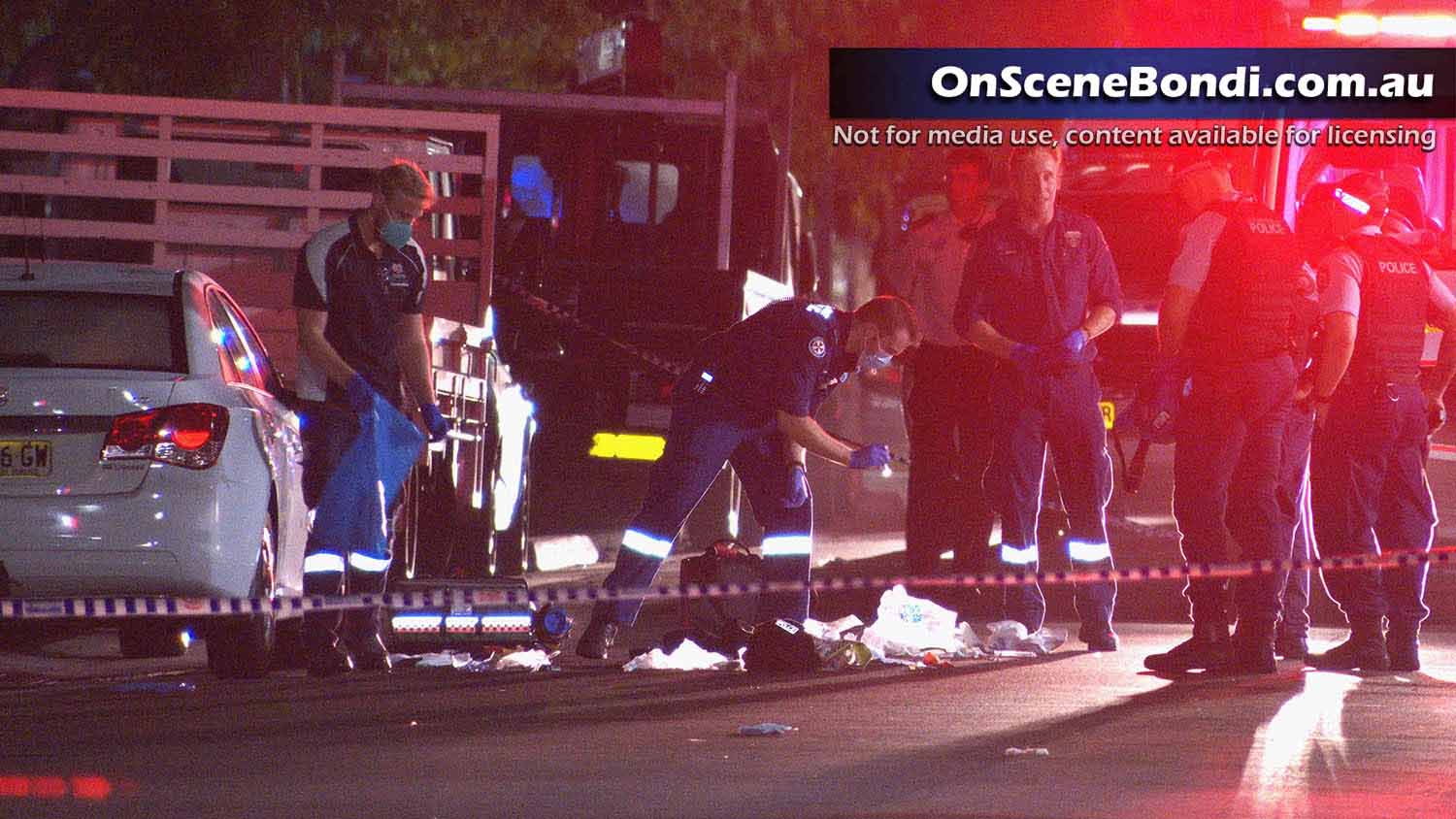 Police respond to bloody scene in Botany
At around 4.00am police and paramedics responded to a male in a critical condition with a suspected gunshot wound.
It's understood a man in his thirties was found unconscious in a car with severe bleeding in Pemberton St Botany. Police were first on scene and commenced resuscitation.
A specialist medical team was tasked to the incident along with intensive care and primary care paramedics.
The severe blood loss was controlled and the man regained consciousness. It's estimated approximately one litre of blood was present on the road and in the car.
A large crime scene was established around the incident.
The man regained consciousness and was stabilised prior to being transported to St George Hospital with a medical team on board.
Police believe the man has sustained the injury after kicking a glass window and he attempted to drive himself to hospital, however the true cause for the man's injuries remain unknown.
Police are making enquires as to the cause of the incident.
Fire & Rescue were called to clean the blood off the road.